5 cool web tools small business
5 cool web tools small business
Running a business can seem overwhelming, especially if it is a small business and you are just getting your bearings. But thankfully the list of available web tools for small businesses is only growing, and it shows no signs of stopping. These tools offer excellent solutions for managing daily operations.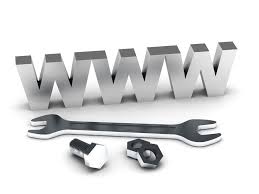 1) Asana
Asana is a wonderful tool designed for project management. With a plethora of features, you can keep your communication organized with all of your employees. With this web tool you can manage an internet based business and any remote employees too. You can add new tasks and assign individual members of your team to that task.
All communication and files related to the task are maintained under the same heading. This tool really brings the traditional business setting to your computer. You can take someone in a conversation if you want their input on a project, or create due dates for all assignments. If you need changes made, you can communicate that through the creation of a sub-task.
It is everything a growing business needs.
2) GoToWebinar
This is a wonderful tool for market research. With it, you can generate leads through hosting educational marketing events. You can reach wider demographics, invite guest speakers to endorse a product or service without paying for international travel, and allow people to join in with the click of a button. You can streamline all of your small business communication too by holding company wide meetings online to update staff or host orientation for new members.
3) Workflowy
This is a website where you can organize all of your thoughts. As a small business owner you might not know where to start sometimes, but this site can help you outline your thoughts and convert them into organizational notes. You can zoom in on tasks in the background or foreground too.
4) Infusionsoft
This web tool is market for creating segment contact lists that allow you to follow up on marketing leads. It also allows you to create auto responders and templates for marketing measures. You can initiate email campaigns as well designed to target specific customers, such as those who looked at a product but did not buy it initially.
5) TimeTrade
Timetrade is an online scheduling software perfect for keeping track of sales productivity within your business. You can schedule appointments, use all of your company resources, and capture potential customers. It even features flexible video or telephone communication.