5 Fundamental Guidelines for eCommerce Usability Design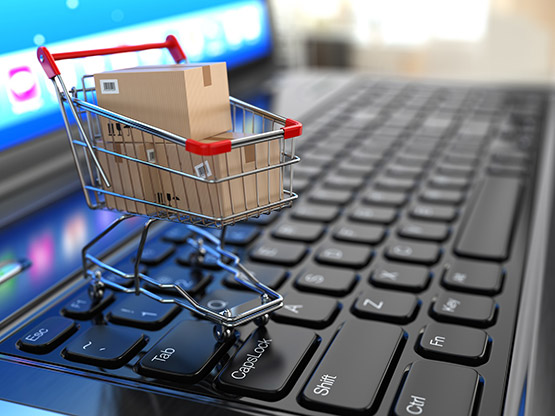 When you have a brick and mortar store, you know you have to design your store to attract people to it and to keep them there. You dress the windows and you make the merchandise inside the store look appealing and arrange it so it can be found easily. You have wide aisles so it is easy to get through the store and you make checkout as quick and easy as possible. Nothing says "lost sale" like a long line at the checkout counter. It sounds funny, but an online store isn't much different.
Your online store must be easy to navigate, load quickly, display your merchandise well, make your product easy to find, and make your checkout easy and safe. If you don't give the people what they want they will go elsewhere to get it.
The Way Your Site Looks Matters
If you want a high conversion rate on your eCommerce site, you have to make the site a place people want to go to. Obviously, it has to look appealing. The text should be easy to see. Tiny text or text with low contrast will drive some people away. Once you have the colors and text worked out you have to work on the design.
Make Sure Products Are Easy to Locate
Make it easy to find your products. Have an option to list the categories, and make sure there is a way to contact you that is easy to find, such as in the header, at the bottom with the site list, or on a sidebar. You also need a search feature. If you have a "contact us" page you should have that link on each page. Each page should also give you a way to get to the shopping cart.
People Need to Understand How to Find What They Want
Make sure it is easy to get around your site. Make the option labels short and sweet and make sure they work. Make it easy to go back using familiar signs like an arrow means right or left. Don't reinvent the wheel.
Use Common Sense
If you have categories, they should make sense. If there are only one or two items that fit the category find somewhere else to put it and make sure it shows up in a search. If you use filters for the products let people click multiple options before the page reloads. Make the "search" button easy to find and put it at the top and bottoms of the filters to reload the page. When you click on a picture of the product make sure it is big enough to see. If appropriate, offer multiple views and an option to enlarge them.
The Checkout Process Need to Be Simple
Accept as many types of payment as possible. Make sure the process is easy to use and does nothing but check you out. Don't automatically redirect it back to shopping but give a clear option to do so. Do not require that the shopper sign up for an account, but give an option to do so once checkout is completed. Make it easy to put in billing and shipping info, preferably side by side with an option to click autofill shipping if billing is the same. Make error messages easy to find, preferably next to the place the error occurred.
Above all, make sure your pages load quickly. People have no patience and they would prefer to go to another site than wait around for yours to work. If you need assistance with your site, contact North Texas Web Design.
See what some of our customers say about us!
Over the past 30 years of my career I have had the opportunity to work with a number of IT professionals. I have never worked with someone as good as Mike. He is incredibly responsive even for the smallest requests and makes major changes happen at a very fast pace. I am, repeatedly, impressed every time I have an interaction with him. He is so respectful of his clients and understands, especially with someone like me that has limited IT knowledge and capabilities, how to speak my language so that I understand what is going on. I would highly recommend him for anyone looking to drastically improve their IT capabilities and web design whether it be a small company or a large one.

By Kim Reed of Mimi's Wig Boutique

Working with Mike and North Texas Web Design was a great experience. They were able to create my website with the exact same graphic design and requirements I gave them, and it only took them a couple of days. I appreciate the professionalism and the wiliness to listen to my picky demands. My website looks just the way I envision it. I look forward to continue this relationship for future updates. I'm also happy to give some great references to a couple of my buddies for their websites.

Armando Cobo

North Texas Web Design delivered every positive expectation you can have for an IT project … coached user definition of desired result, delivered on time, in budget, with an on going operational environment that receives continued support, assistance, and attention … A+

Guy George of Butterfield Stage