5 Ways to Get Your Website Bounce Rate Down and Why You Must Take Action
5 Ways to Get Your Website Bounce Rate Down and Why You Must Take Action
The bounce rate of your website is a clear sign of how valuable and relevant your website is to the people who visit it. This information is important in helping you design your website content in a way that will be useful to your target audience, ultimately increasing conversions. Here are five ways you can bring down the bounce rate of your website.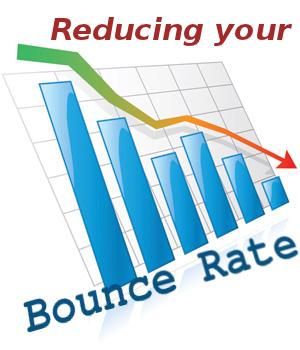 Use the right keywords in marketing campaigns
Find out the keywords responsible for high bounce rate and stop those ad campaigns. Though the keywords may be bringing in loads of traffic, if the bounce rate is high, it may be an indication that your site does not have the information those visiting it are looking for.
Rethink your landing pages
Make sure your landing pages load fast, have relevant information and have an appealing look. If a visitor has to wait ten seconds for the page to load, he will probably cancel his query and move to a site that will load faster. Additionally, if the information on the landing page has little to do with his search query, he will leave as fast as he arrives. Also, make sure the information on the page is clear and easy to understand.
Create a relevant and prominent 'Call to Action'
An appropriate call to action (CTA) should be relevant to the information available on that page. Also, ensure you don't leave your visitors guessing what action they ought to take once they visit your landing page. Create the CTA in prominent areas on the page for better visibility.
Encourage page visitors to visit other pages in your website
Make sure your landing page has links to other pages in your site that could be relevant to your website visitors. For instance, a visitor viewing the blog section might also be interested in the latest company news. Whichever product he is viewing, include links to related products within your site.
Get feedback from the page visitor
If you are still finding it hard to figure out why the bounce rate of a particular page is so high, ask the people viewing the page. Did they find the information useful? What other information would they like included on the page? Create a simple survey with these questions.
Contact North Texas Web Design to help you bring down the bounce rate of your website. Located in Plano, Texas, the company will organize face-to-face sit-downs to discuss everything you need to know and the action you ought to take. Call North Texas Web Design today!