Advantages of Magento eCommerce Development for Small Businesses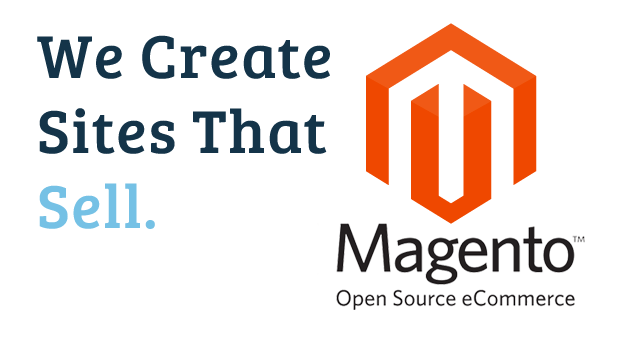 For those looking to turn to Magento for their eCommerce stores, you likely have several questions. Is this the right platform to go with? Are there any advantages that Magento can offer that others may not?
Luckily, there are many different advantages that Magento can offer. Here are some of the best, and a little explanation of how those advantages could boost your small business.
Magento is Easy to Manipulate
There are two versions of Magento. One that is totally free for the community, and one that is built up for larger enterprises. Since you own a small business, you will likely be going with the community version (at least for now). This version gives you the ability to manipulate nearly everything that you want. Each website can have unique coding to give the exact look and feel you are going for, even if you own several small businesses that use Magento.
Magento is Incredibly Flexible
When it comes to content management, Magento is very flexible. It gives you as the business owner a lot of control, while it stays incredibly user friendly on the customer end. Plus, you can adjust how much of the website works because of the WYSIWYG (what you see is what you get) approach. This gives you the ability to alter your content as you see fit, and give your customers a shopping cart that is going to be intuitive to use.
Magento is Seamlessly Responsive
No matter what type of a device your customers use most of the time, you have them covered by using Magento. You can change around the code, the shopping cart, and how your products appear with Magento, giving anyone on any device a custom, seamless experience. Plus, it is set up to be responsive to all devices from the start, making it easier for you to set up and keep running.
North Texas Web Design Can Help Your Small Business
If you want to be able to set up the ultimate eCommerce store, or want help making your store even better, call the experienced professionals here at North Texas Web Design. We love helping out small businesses and getting it to where they stand out from the crowd. Use our experience to your advantage and see just how much Magento really can do. Find out what your options are by calling us today!
If you're looking for a new eCommerce platform to replace your outdated store – or if you are a new business wanting a state-of-the-art eCommerce platform so you can compete in your market – you should strongly consider Magento. We at North Texas Web Design have local, in-house Magento experts (not outsourced overseas) and are ready to help you with any Magento questions you may have.
See what some of our customers say about us!
Working with Mike and North Texas Web Design was a great experience. They were able to create my website with the exact same graphic design and requirements I gave them, and it only took them a couple of days. I appreciate the professionalism and the wiliness to listen to my picky demands. My website looks just the way I envision it. I look forward to continue this relationship for future updates. I'm also happy to give some great references to a couple of my buddies for their websites.

Armando Cobo

We came to North Texas Web Design as a new company offering products which are most often searched for on the web. Our website has been one of our most valuable business tools, as we knew it would be. Mike and his team worked very hard to understand our business and the challenges we faced in a very competitive market. I couldn't be happier with our decision to choose them to design our website. We're very proud of it and they are always there when we need to add products or make any changes to the site. We made a great decision to use North Texas Web Design and it pays off for us daily.

US Eco Solutions

We have had the great pleasure of working with Mike McLeland for a number of years now. The quality of our website is fabulous. The true test is of course, does it make the potential clients want to take the time to inquire about our services? It absolutely does this. He created it so that it is easy for that potential client to decide quickly and with ease that they want to know more about us and our services. This is rare because a lot of websites in our industry in particular are extremely hard to move around once you have arrived.Additionally, Mike has a rare quality as a Web Designer. He understands who he can send an email filled with technical terms to and who he shouldn't. The owner of our company receives the technical emails and I get the total opposite. This makes it so much easier for us to work with him.Lastly, his level of care is, " Off the Charts!" There I no other way to describe it.I hope a lot of other businesses use his services.

By Pamela Hackley of H1 Construction
Listed below are a few Magento Web Design Resources for you to review:
More about North Texas Web Design