After You Launch Your Website – What Next?
After You Launch Your Website – What Next?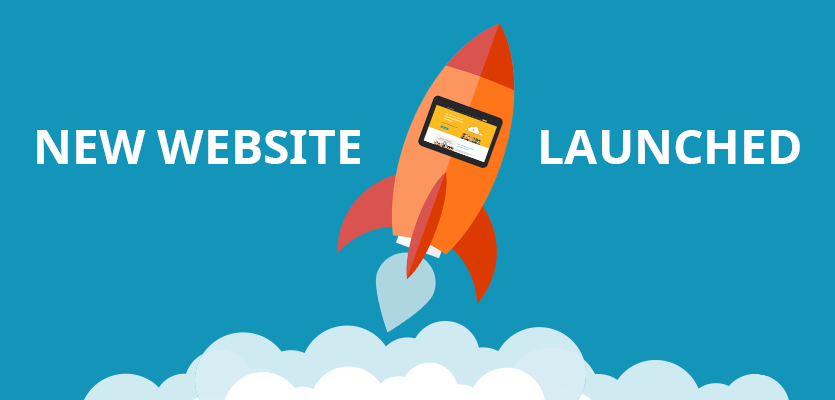 If you own a business, you need a website. Some business owners think the only reason to have a website is to sell your product on it. But that simply is not true. Having a presence on the web does far more than enable you to sell your product online. Your online business presence helps people find you, helps you advertise your product or service, allows you to answer questions when you are closed, and it helps people find you among other things.
So, the answer to the above question is this; once you launch your website you have to optimize it. Optimizing your website helps search engines find you and your product, lets people know basic information about you, such as where you are located and what you do, and it also helps to convert searchers to customers.
Finding You Comes First
The first thing you want your website to do is to help people find you. This is done by attracting the attention of search engines through Search Engine Optimization, or SEO. Though Google isn't the only search engine it is the one used most frequently so most websites are "optimized" for Google.
When you look for something on the internet, you type a word in the search bar. The search engine then looks at that word and searches its index of previously discovered websites and lists them for the searcher. Search engines catalog websites based on keywords found in the text on your web pages. If you have a hardware store, for example, then hardware will be found on your website. However, using keyword phrases can narrow it more, such as tool rental, plumbing, electric, and tools North Texas. This narrowing helps you go higher on the search list, depending on the phrase entered by the searcher.
What Else Should I Do?
You also should establish landing pages. A landing page will give basic information such as your exact location, store hours, contact info and any deals you may be running but its main function is to convert searchers to customers.
A landing page can let someone sign up for emails about your deals. It can offer a discount to people who sign up for your mailing list. If you sell online, it can have a "buy now" button for each of your products. It can also link to a FAQs page, a DIY blog or your social media sites. It should always allow you to transmit the page to their friends.
North Texas Web Design specializes in designing and optimizing websites. If you already have a website and want us to review it or if you don't have one and want your business to join the internet age, give us a call.
This is also where a Google Business Page helps. Google business pages are free but invaluable. They contain a profile of your business. As an added bonus, once you have a Google Business Page your store shows up on maps generated by search engines. This makes it easier for customers to see how close they are to you and how to get there, all with a one-click search.
See what some of our customers say about us!
Stellar! Mike and his team overhauled my website lickety split and are always prompt to respond when I need help maintaining the site to make new changes. I appreciate Mike's personal style of no-nonsense, straight to business, conquer the mountain approach to a goal while at the same time he has a special way to let you know he personally cares about each and every project in a way no other business owner takes time to express.

Kendra Dickson with Gold Buckle Barrel Horses

Mike McLeland at Plano Web Design helped our company build our website many years ago. Not only did he do an exceptional job of guiding us on what works well when designing a website, but has continued to provide excellent advise and service over the years. He always responds immediately to any questions or needs that we have and is always exceptionally helpful with ideas and suggestions.

By Becky Hary of Speech and OT

Working with Mike at North Texas Web Design has been a breeze! He is able to take my ideas and make them happen. He gave us exactly what we wanted and with very fast service!

Angela Williams and Your Super Inspector