Best Practice for WordPress Multilingual Websites
Best Practice for WordPress Multilingual Websites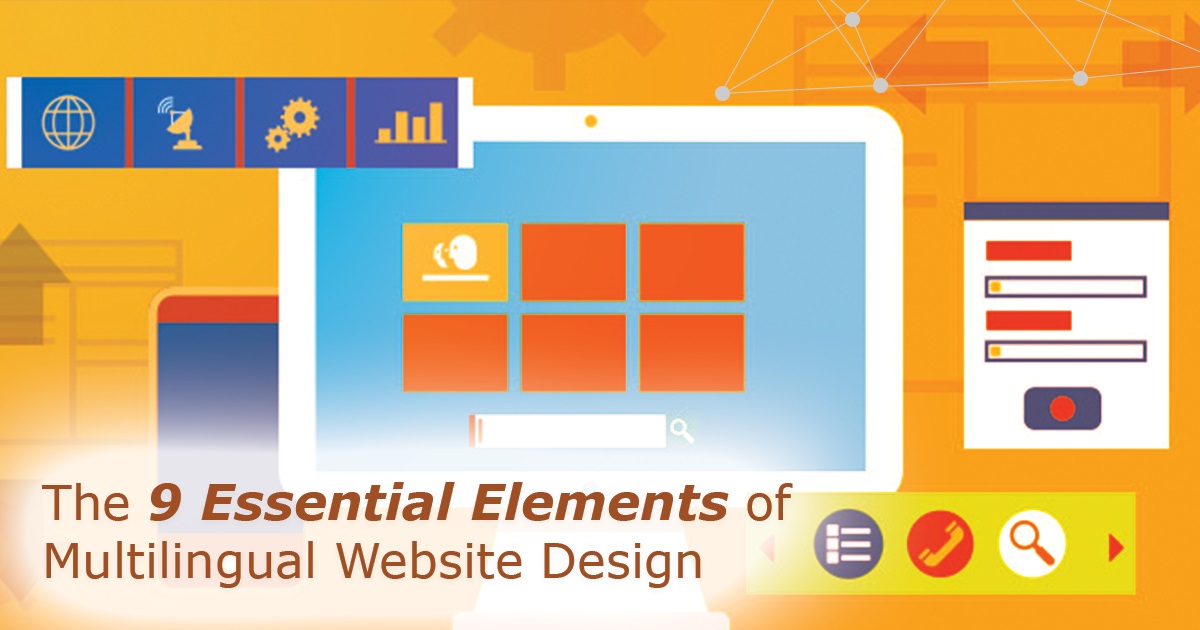 When you own a business, you know the demographics of your customer base. For many businesses the main customer base speaks and reads the base language in your country. For example, in the United States that would be English, but in Canada, it could be French or English depending on your location. .
But even in countries that have a homogenous base language, some businesses serve towns that may have high immigrant populations. These businesses typically have staff that is bi-lingual so they can communicate effectively with customers whose native language is not the country's base language. What some business owners do not think about is that these same customers will need your website to translate as your bilingual staff does. Fortunately, if you have a WordPress website that task will be easier and if you follow best practices you may gain a leg up on your competitor.
What Do I Have to Consider?
Obviously, the first thing you need to consider is the language. We will assume English as the native language for this exercise. So you landing page would be in English, but if you only have one other language to consider, for example, French if you are in Canada, you could consider two landing pages; one in English and one in French. There are several ways to accomplish this. You can have multiple domain names, one ending in the language code such as yourstore.fr, you can have a sub-domain such as fr.yourstore.com or you can have a sub-directory such as yourstore.com/fr. This third method is recommended as it is the easiest to maintain and also is the least expensive. But how do you get there?
On your main landing page, you should have the option on the upper main landing page. In the top left or right list, the language option. If you choose a new language that option takes you to the new page. With WordPress, you can use a plugin to translate the page you lead them to. You know, the one you made a sub-directory. Now you can see the elegant simplicity of this option.
What Else Should I Do?
If you create a separate page for a translation of your site rather than simply a button that will translate each page on the spot for you, you can further customize those pages with the theme, colors, and banners. This will allow you to take cultural taboos into account so you can avoid offending your customers by using potentially offensive symbols or colors.
North Texas Web Design specializes in designing websites. We have plenty of experience with multilingual WordPress websites so if you would like a test drive give us a call. We'll show you what we can do to help your business properly service more customers.
See what some of our customers say about us!
We have had the great pleasure of working with Mike McLeland for a number of years now. The quality of our website is fabulous. The true test is of course, does it make the potential clients want to take the time to inquire about our services? It absolutely does this. He created it so that it is easy for that potential client to decide quickly and with ease that they want to know more about us and our services. This is rare because a lot of websites in our industry in particular are extremely hard to move around once you have arrived.Additionally, Mike has a rare quality as a Web Designer. He understands who he can send an email filled with technical terms to and who he shouldn't. The owner of our company receives the technical emails and I get the total opposite. This makes it so much easier for us to work with him.Lastly, his level of care is, " Off the Charts!" There I no other way to describe it.I hope a lot of other businesses use his services.

By Pamela Hackley of H1 Construction

Working with North Texas Web Design has been a great experience. As a client I have been treated with the utmost professionalism and respect. I truly appreciate the trust relationship I have built with Mike and his team. I highly recommend North Texas Web Design for building and maintaining not only a web site, but a web presence for my brand and my company!

Stan Mefford with Just Shoot Safely

Working with Mike and North Texas Web Design was a great experience. They were able to create my website with the exact same graphic design and requirements I gave them, and it only took them a couple of days. I appreciate the professionalism and the wiliness to listen to my picky demands. My website looks just the way I envision it. I look forward to continue this relationship for future updates. I'm also happy to give some great references to a couple of my buddies for their websites.

Armando Cobo