Best Practices for Magento Data Management
Best Practices for Magento Data Management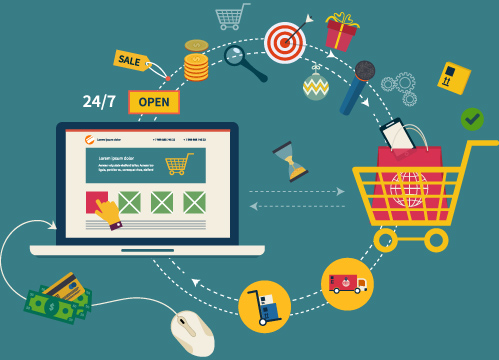 Anyone who has bought or browsed a product on a website will tell you that one of the most annoying features is a slow loading page. If customers want to buy shorts and find that category, once they click on it they would like to rapidly see the catalog of choices brought up. But how long are they willing to wait? We are so accustomed to fast response time that even waiting 10 seconds can feel like an eternity.
Many factors can contribute to slower load time. Some of it, naturally, is the speed of their connection. Most people won't blame the website owner for that, but there are factors that the website owner can control. One of these involves data management.
Why Should Data Be Managed?
When discussing data management this does not mean that you should pick and choose which parts of your inventory or catalog you display on your site. If you cannot put your entire inventory on your website you will lose sales and after all, sales is the point of eCommerce. Magento is an excellent platform for eCommerce and offers many tools and options to keep your site running smoothly.
So why do you have to manage your data? The reason is that storing data that you do not need to actually run your business takes up space on your server. As you take up space, eventually your system runs more slowly. This leads to slower page load times as mentioned above.
What Data Should Be Managed?
Magento maintains log files that record information about your site, such as what products your customers have browsed or which products were compared. Magento performs these tasks for you automatically. What this does do is give you the ability to create statistical reports from the data. Unfortunately, what this also does is create a huge amount of data that is stored on your server and which inevitably slows it down.
What Magento also has is an option that will clean these log files for you though by default it is turned off. If you turn it on you can choose the log files you want to clean and the frequency with which you want Magento to do it. There is some data you may want to keep for a quarter to see how a new product is received, for example, while there may be other data you don't care about at all.
If you are a little skittish about deleting data yourself or choosing the deletion options, give North Texas Web Design a call. We specialize in designing and optimizing websites and would be happy to help you out.
See what some of our customers say about us!
We have had the great pleasure of working with Mike McLeland for a number of years now. The quality of our website is fabulous. The true test is of course, does it make the potential clients want to take the time to inquire about our services? It absolutely does this. He created it so that it is easy for that potential client to decide quickly and with ease that they want to know more about us and our services. This is rare because a lot of websites in our industry in particular are extremely hard to move around once you have arrived.Additionally, Mike has a rare quality as a Web Designer. He understands who he can send an email filled with technical terms to and who he shouldn't. The owner of our company receives the technical emails and I get the total opposite. This makes it so much easier for us to work with him.Lastly, his level of care is, " Off the Charts!" There I no other way to describe it.I hope a lot of other businesses use his services.

By Pamela Hackley of H1 Construction

Over the past 30 years of my career I have had the opportunity to work with a number of IT professionals. I have never worked with someone as good as Mike. He is incredibly responsive even for the smallest requests and makes major changes happen at a very fast pace. I am, repeatedly, impressed every time I have an interaction with him. He is so respectful of his clients and understands, especially with someone like me that has limited IT knowledge and capabilities, how to speak my language so that I understand what is going on. I would highly recommend him for anyone looking to drastically improve their IT capabilities and web design whether it be a small company or a large one.

By Kim Reed of Mimi's Wig Boutique

North Texas Web Design delivered every positive expectation you can have for an IT project … coached user definition of desired result, delivered on time, in budget, with an on going operational environment that receives continued support, assistance, and attention … A+

Guy George of Butterfield Stage