Content Marketing Tips for when you Lack Time and Resources
Content Marketing Tips for when you Lack Time and Resources
Content marketing is perhaps the most effective and cost-friendly way of marketing a business online. With a great strategy, any business, regardless of size can do content marketing, and essentially present itself as a valuable source of relevant information for its target audience. How can a business which has limited time and resources maintain an image of excellence and present itself as an authority in its niche? Many businesses, especially small business have at one point or another had to find a solution to this dilemma. Do you have this problem? Here are some tips for you on content marketing.
Reuse information on your site in social media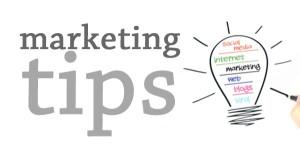 Instead of creating entirely unique content for each of your company's social media platforms, create content on the site and share it on all your social media platforms. By making small adjustments to the same information, you can maximize its visibility on different social media platforms while keeping up with your tight budget and limited time.
Get help from a content marketing company
Getting the help of professionals will make sure you don't get caught up in the details, making it possible for you to accomplish your business objectives even when you only have a few hours to spare every week. A content marketing firm will have writers, web designers, and internet marketers on standby. It can help you achieve your business objectives at a fraction of the cost and within strict timelines. These companies will also advise you on the different ways you can recreate the content you already have on your website to get more brand visibility and increased traffic.
North Texas Web Design has designed its business solutions to aid business owners who lack time and resources. You can leave your social media marketing and search engine optimization work to the company and see what dedicated professionals can help your business achieve. Contact North Texas Web Design for a free quote as well as advice on what the best options are for you.