Custom Documents Management
Custom Documents Management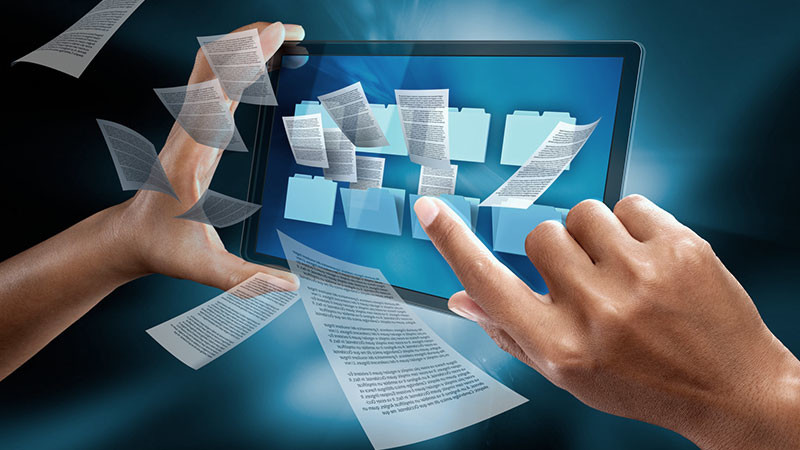 A large part of any company's budget is administrative tasks. Keeping track of documentation is a costly and time-consuming part of any business – especially when lapses in document management lead to lost business or legal issues.
One solution is custom document management software which combines the functionality of document management software with tailor-made enhancements and interfaces which further ease the tasks associated with document management. North Texas Web Design can create premier document management software suites for businesses in North Texas.
Why Use Custom Document Management Software?
Companies need to file, track, and update thousands – if not millions – of documents during their operations. Many companies are governed by laws and regulations that specify the length of time documents must be stored and how they must be destroyed. And a misplaced, stolen, or misused document can lead to severe legal repercussions and public embarrassment when a classified or sensitive document is published on a public forum.
Custom document management software solves many problems associated with document management by providing a centralized electronic repository which allows employees to store, update, distribute, and view previous versions of documents.
Benefits of Custom Document Management
An effective custom document management software suite can free up space that would otherwise be used to store physical documents; cloud storage or backed-up document repositories can reduce or eliminate the need for filing cabinets, bankers' boxes, and other means of document storage. Custom document management can also reduce costs by lowering the costs associated with storing and managing physical copies of documents. Collaboration becomes easier as employees can access documents online, trace version history, and submit updates in multiple version trees. Custom document management can fortify a company's security due to configurable permission assignments and the reduced reliance on physical documents which might be misplaced or stolen. And custom document management software includes functionality and interfaces specifically designed for the client and its employees, further increasing the efficiency, and reducing time, costs, and frustrations associated with document control.
North Texas Web Design has been recognized as one of Top 10 Top Dallas Web Design Companies by DesignRush!
See what some of our customers say about us!
Over the past 30 years of my career I have had the opportunity to work with a number of IT professionals. I have never worked with someone as good as Mike. He is incredibly responsive even for the smallest requests and makes major changes happen at a very fast pace. I am, repeatedly, impressed every time I have an interaction with him. He is so respectful of his clients and understands, especially with someone like me that has limited IT knowledge and capabilities, how to speak my language so that I understand what is going on. I would highly recommend him for anyone looking to drastically improve their IT capabilities and web design whether it be a small company or a large one.

By Kim Reed of Mimi's Wig Boutique

Stellar! Mike and his team overhauled my website lickety split and are always prompt to respond when I need help maintaining the site to make new changes. I appreciate Mike's personal style of no-nonsense, straight to business, conquer the mountain approach to a goal while at the same time he has a special way to let you know he personally cares about each and every project in a way no other business owner takes time to express.

Kendra Dickson with Gold Buckle Barrel Horses

North Texas Web Design delivered every positive expectation you can have for an IT project … coached user definition of desired result, delivered on time, in budget, with an on going operational environment that receives continued support, assistance, and attention … A+

Guy George of Butterfield Stage