Custom Members Management System
Custom Members Management System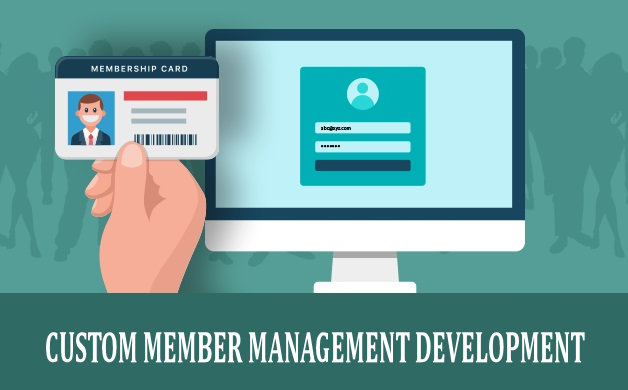 It is vital for businesses to maintain and to make the most of customers' information. Correct customer information – including demographic and financial information – is necessary for automatic billing, customer engagement, and simplification measures such as auto-filling information for online orders. A custom members management system can make customer data management far easier by storing, processing, and presenting data in ways that simplify customer engagement tasks. North Texas Web Design can create several types of customized software and supplementary databases to render virtually any aspect of business operations more efficient and less costly.
Functionality of Membership Management Software
Custom member management systems act as electronic assistants, performing a variety of services and tasks for the company. Well-written member management systems store customer data, allowing the company to search and recall data, pinpointing target demographics and customer bases. Billing activities such as membership dues and subscription renewals can be processed via automation by custom member management systems.
The member management system can also simplify customer outreach by automating and auto-filling many aspects of email lists, web-based updates, and other customer outreach communications.
Benefits of Custom Members Management Software
Custom member management systems are a good solution for businesses that anticipate quick and rapid growth, primarily because off-the-shelf member management software focuses heavily on gradual growth. Custom member management systems are also a great option for businesses that have unique functions and data that off-the-shelf member management software do not cover as part of their core packages. Implementation of security is another potential benefit of custom member management; off-the-shelf software is reliant on patches and updates from the vendor, whereas custom member management systems can be updated and configured at any time to maximize data security. Custom member management systems are also less prone to becoming abandonware or vaporware as the client does not need to rely on third parties to fix and update the software.
North Texas Web Design has been recognized as one of Top 10 Top Dallas Web Design Companies by DesignRush!
See what some of our customers say about us!
Working with Mike at North Texas Web Design has been a breeze! He is able to take my ideas and make them happen. He gave us exactly what we wanted and with very fast service!

Angela Williams and Your Super Inspector

North Texas Web Design delivered every positive expectation you can have for an IT project … coached user definition of desired result, delivered on time, in budget, with an on going operational environment that receives continued support, assistance, and attention … A+

Guy George of Butterfield Stage

The most important thing these days is SERVICE…period. That is, a company provides it, or they don't! Now don't get taken like we all have, there are many levels of service from basically nothing ("are you sure you have the device plugged IN and turned ON?" or "I can't understand what you are saying, can you speak English? or do you even know how to spell WEB PAGE?….totally useless service) to placing the service call, having a human answer the phone that can speak and understand English without a "out on the edge" accent and expeditiously remediate the problem! One that is with you the entire way. In my opinion PWD/NTWD provides the highest level.I have been with NTWD for about 5 years with several Web Sites and numerous email accounts and yes I did have a glitsh, well more it was a change of server. I was on the phone with them and the problem was resolved, just like that! It wasn't really a problem but a change in configuration, even better.The next most important thing is quality. NTWD provides top quality work. Basically anyone can build a web page or host data or email. Mike at NTWD delivers the best that is possible, always there and only a phone call away….if you happen to need help. SECURITY????? That is a big concern and should be of everyone! I am totally concerned about security but not with my NTWD services. I know they are covered, Mike keeps up with technology.I have a choice and so do you. You want to have a strong and SAFE site and service? Do not go any further, simply go to NTWD. As an overall package (design and service), there is none better.Dang I forgot to mention money, fees, skins, bucks, green backs, dough, bread….etc. You want a strong quality product (and service) for a very reasonable price……. The work is done for you. Go to NTWD. Don't go anywhere else. If you already have, get your tail to NTWD as soon as you can.

By Gordon McAleb of Einstein Engineering