What Customers Want in an eCommerce Website
What Customers Want in an eCommerce Website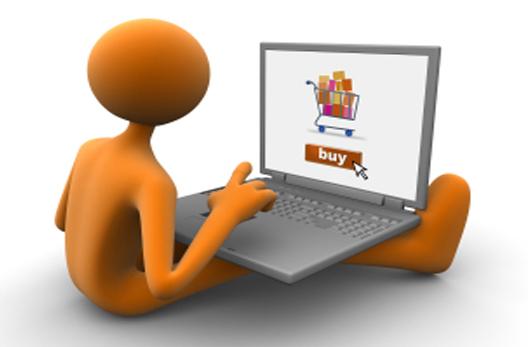 Running an eCommerce website is no cakewalk.  From setting up the site to make sales, filling the orders that come in and dealing with payments there's a lot to take care of.  While all of this is important, and often time consuming, what's really essential is thinking about your site from your customer's point of view.  In order to get the most out of your eCommerce website, here is what customers are looking for.
Clean Design
You take the time to keep your retail store neat, clean and organized, why should your website be any different?  A clean design, that invites customers in and makes them feel right at home tells your customers that you care, not just about your business, but about them as well.
Search Functions
Some customers come to your site not knowing quite what they are looking for.  Or they know what they want, but they can't remember the brand.  Having a search bar is great, but sometimes, if the search isn't specific enough, the customer might wind up with more results than they care to go through.  Instead, a search engine that allows the customer to add filters can let them more easily find what they need.
Read More : Magento Features & Benefits
Speed
Not only do customers want to be able to find what they're looking for, they want to do it fast.  If your pages load slow, customers will take notice.  A page that loads in one to two seconds makes a world of difference that one that takes several seconds.  It's a totally different experience, and one that could determine whether you make or lose customers.
On the Go
More and more shoppers are using their mobile devices for going shopping.  They are placing orders from their cell phones, or using a store's mobile site to get their hands on additional discounts and coupons.  Mobile-friendly sites also allow customers to do comparison shopping right on the spot before making their final purchasing decision.  And with most customers looking for the best deals possible, a mobile-friendly site can really play to your advantage.
Clear Shipping Info
Many studies have found that most customers abandon their online shopping cart at checkout when they are surprised by unexpectedly high shipping costs.  Make sure your prices, as well as your shipping information is clearly stated, so your customers aren't overwhelmed in those final, crucial, moments.
Read More : 5 Security Measures You Must Take for Your eCommerce Website
Customer Service
Even if your website is easily navigated, you are going to have customers who have questions.  Excellent customer service is important to keeping customers and bringing them back time and again.  But don't just provide a phone number during business hours.  Live chats, and even social media, can greatly enhance the customer experience.
Knowing what your customers want is key to bringing them in and keeping them.  If your customers are happy, they will continue to buy, and your sales will increase, thus giving you what you want, too.
North Texas Web Design is an Award Winning Web Design firm specializing in eCommerce websites – including WordPress and Magento websites. Give us a call at (214)534-6830 for all your eCommerce website issues.