North Texas Web Design is a full-service, one-stop web design firm. Not only do we offer state-of-the-art custom website designs, but we're a GoDaddy Reseller, and as such, we offer domain registration at below market rates – many times at rates lower than GoDaddy's already low rates.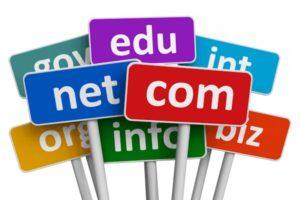 Domain name registration – or domain registration – is the act of reserving a name on the Internet for a certain period, usually one year, but it can be for much longer periods, such as for 10 years. It's important to know that this domain will remain yours for as long as you renew it and there is no way to purchase a domain name forever.
The most important thing about a domain name registration is that it gives you personality and recognized identity. Once you register a domain name, the information about its owner is publicly available.
The price for a domain name registration varies greatly on its extension. For example, the most common .com is the most affordable one, while some country-specific domain name extensions are 5 times more expensive. For detailed information about domain name prices, please contact our Customer Care via phone or chat, or check out the prices in your Customer Area.
If you have questions about domain registration – or want assistance registering for a new domain name – just contact North Texas Web Design at (214)534-6830 – or visit our Reseller website at www.northtexasdomains.com.