eCommerce Design Process used by North Texas Web Design in McKinney, Texas
North Texas Web Design is a well-respected, award winning web design firm in McKinney, Texas, serving all of North Texas, including Plano, Allen, Frisco – all of Collin County and Grayson County – and all of the greater Dallas, Ft. Worth Metropolitan Area. One of the keys to our success is our Great Customer Service – which we feel is substantially different from almost all other web design firms operating in North Texas
North Texas Web Design believes the following 5 fundamentals are key to the success of any eCommerce project – especially an eCommerce project in McKinney, Texas.
About McKinney, Texas
North Texas Web Design is proud to call McKinney, Texas our home. McKinney offers an incomparable lifestyle coupled with an exceptional business environment. The McKinney economy is diverse and offers a mix of industries – medical technology, data management, manufacturing, sustainability, aviation, defense, retail, office and transportation.
McKinney offers industrial and office parks throughout the city with additional land abundantly available. Redundant utilities are available on most developed sites.
Businesses in McKinney have access to Collin County's highly educated workforce of about 400,000 as well as McKinney's own Collin College, known for excellent academic and workforce training programs.
The Value of Meeting Every Client
In today's business world of video meetings and teleconferences, the value of face-to-face encounters can often get overlooked. North Texas Web Design is a firm believer that face-to-face interaction is and will continue to be our most effective form of communication.
No matter what industry you work in, we are all in the people business. Regardless of how tech-savvy you may be, face-to-face meetings are still the most effective way to capture the attention of participants, engage them in the conversation, drive productive collaboration and create a level of trust and confidence that phone calls and video meetings just cannot deliver on.
This especially true when talking to a new client who wants to start an eCommerce business – especially one in McKinney, Texas – which is in our "backyard". We at North Texas Web Design have found that too many people wanting to start an online store simply don't have a good grasp of what they are getting into. While it's not our intention, we have led people to reconsider getting into the online eCommerce business simply by the questions we ask – questions that some of our clients have never considered. But in asking these questions, we also convey a strong sense of experience in building eCommerce websites that ultimately go to creating a strong business relationship for future years.
Understanding the Client's Business Model & Business Objectives

Whenever we are first approached about building an eCommerce website, we typically ask a series of questions – questions designed to help us understand our prospective client's business model. If we do not understand their business model, we cannot possibly help them build a successful eCommerce website.
Based on the industry a client may be in, five questions we tend to drill down into are:
What is your target industry – and why?
How will your company differentiate itself from your competitors?
How big is the market you are entering?
Who will you be targeting as customers?
What will be your most effective marketing and promotional strategies?
The Value of a Robust eCommerce Platform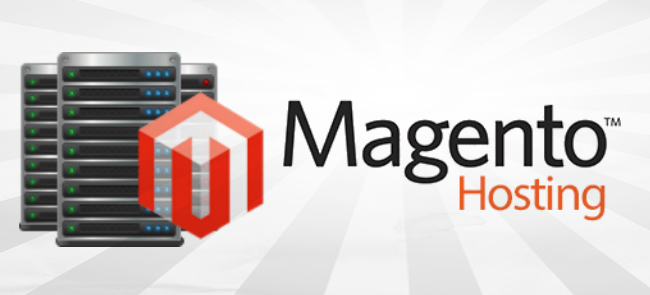 Magento is an open source CMS platform that offers increased control in terms of merchandising to promotion and much more. Magento is an amazingly fast eCommerce platform which MySQL and PHP databases. A feature rich platform, Magento gives online merchants the leverage to control the look, content as well as functionality of the eCommerce site they own.
Magento comes with a highly intuitive administrative interface. It facilitates great search engine optimization, powerful marketing as well as catalog management tools so that the online merchants have the unprecedented power to create or edit sites that best suit their business needs that are unique from one another.
Website MUST be Mobile Responsive
Responsive design has quickly risen to the top as the answer to the question of mobile web, by building a website to "respond" appropriately — and beneficially — to the device on which it's being viewed.
Responsive design is not just about fitting on a mobile screen, it's also about making sure that functionality works in contexts and scenarios ideal for any mobile device.
Here are several benefits or items to consider when planning for mobile visitors to your website:
You'll have one site to rule them all. Every responsive website should work well regardless of device, platform or browser. A well-built responsive website should anticipate the user's experience and present the content in the most effective and appropriate means for that device.
There's no double entry. A responsive site is your only site. You're not building a separate, stripped-down version of your site to display on a mobile device.
You can preserve your content. While a responsive design site may format the page differently, or emphasize content differently depending on the environment, it should continue to present ALL of your content to the user. You shouldn't have to pick and choose less or a limited amount of information to present to mobile viewers.
Easy access to information – specifically for guests/first-time visitors – will continue to be a top priority. The lowest barrier for someone who's just getting to know you is a strategic, well-organized website that quickly and cleanly provides the information they're looking for.
Web Hosting is CRITICAL

Why choose an optimized Magento hosting platform instead of a traditional web hosting service? Easy – because a good Magento hosting platform makes the difference in online sales.
Magento is the most used eCommerce platform in the world, but it is also the most complex and structured one. For this reason, it needs an optimized hosting capable to use at best its full potential, a tailored hosting able to ensure high-level performance, to make your shop 100% fast, secure and reliable.
Listed below are 5 reasons why you can't afford not to use an optimized Magento hosting to improve your online sales.
Fast page load
An optimized Magento hosting platform is able to make your Magento site faster than a traditional hosting. The main reason of the cart abandonment and of the loss of potential consumers is a slow page load of the product catalogue. Instead, with an optimized Magento hosting platform, users can rapidly complete the purchase process without waiting too much the pages load, then they will be satisfied of their user experience and would come back soon on your website!
Superior performance
Thanks to the hosting optimization on Magento specific features, the performance reach the maximum level in the market, by guaranteeing an easy, fast and reactive functioning. The infrastructure fits perfectly on the platform and, as a tailored suit, ensures excellent performance.
Search engine positioning
Speed, high performance and optimization influence significantly on your Magento site's search engine positioning, ensuring a better ranking on the organic SERP. This is a basic point: having a good eCommerce is pointless if nobody can find it!
Security
How important is the security for eCommerce websites? It's absolutely essential. With a quality hosting will be easier to ensure your website safety, thanks to the continuous monitoring service and to the always up-to-date modules, consequently more secure.
Reliability
Last but not least – an optimized Magento hosting platform reduces downtimes and makes your e-shop more reliable and always available, also in the case of a large and unexpected number of visitors.