Frisco Search Engine Marketing
North Texas Web Design is a web design firm located in Collin County, Texas, serving Frisco and surrounding cities. We specialize in a broad range of web based solutions, with our major focus being small and medium businesses as well as non-profit organizations. North Texas Web Design offers a variety of web based products and services to Frisco, including Search Engine Marketing!
Search Engine Marketing is more important than ever because a growing number of consumers are shopping online.  Search Engine Marketing has become one of the most important ways to increase a company's reach and presence on the Internet.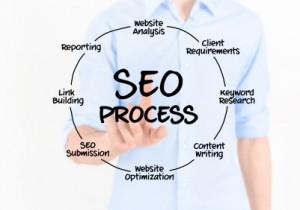 Search engine marketing describes an advertising technique which online businesses use to increase their rankings on search engines according to specified keywords or keyword phrases. Essentially, a market analysis is required to understand the most effective keywords for a particular company to use in promoting their business.
Once these keywords have been identified and selected, a variety of Search Engine Optimization techniques are used to ensure users discover the company after searching related keyword terms into well-known search engines, such as Google, Yahoo and Bing
The most effective techniques change often because the big search engines adjust their algorithms all the time – especially Google!  Effectively, search engines use complex programs to ensure their visitors find worthwhile content.  These sophisticated programs change all the time as Google, Yahoo and Bing continually adjust their algorithms with the changing trends.
While methodologies change with the times, good search engine optimization techniques are designed to produce favorable organic results in response to search engine requests.
With more consumers are turning to eCommerce, Search Engine Marketing has become essential for successful web based businesses today.
North Texas Web Design offers Frisco customers advanced Search Engine Marketing with proven results at extremely competitive pricing.  Give us a call at 214-534-6830 to learn more about Search Engine Marketing.