How Does Mobile Website Development Help Your Brand?
How Does Mobile Website Development Help Your Brand?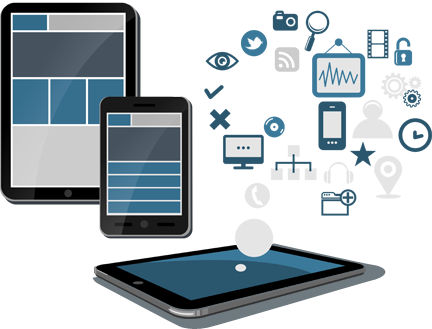 In a fast-paced and technologically savvy world, the importance of adapting your site to mobile users has never been clearer. As of 2016, worldwide internet access via a mobile device has surpassed that of desktop and laptop computers, and the gap has only widened since then.
To stay relevant in this market, your brand needs to be optimized for the methods used to seek it out. This doesn't just mean having a website that fits on a small screen, but having one that's responsive and intuitive to use on a smartphone and stays aesthetically pleasing on all other formats.
The benefits of investing in mobile website development are diverse:
Professional Image
Whether you adapt to a mobile market or not, consumers will inevitably access your site through a mobile device. If they're brought to a site that's ill-fit to a mobile screen or doesn't work properly, they will have a similarly negative impression of your business. Having a mobile site that looks and works great displays your business's professionalism and demonstrates that your business is trustworthy and reliable.
Consumer Expectations
Consumers are attracted to convenience. They want the ability to connect with businesses and access their content on the fly. Through a mobile website, you can engage with consumers far more frequently and offer them the level of convenience they've come to expect.
More than half of mobile web visitors will leave your site if it takes more than a few seconds to load. Having a responsive mobile website that loads quickly and works seamlessly is essential to keeping your consumer's attention.
Greater Visibility
A mobile website is a great way to reach a much wider audience. Sharing content is made simple. That makes visitors much more likely to share yours on their social platforms. Additionally, in 2015, Google began giving preference to mobile-optimized sites in mobile search results. This means that just having a mobile website makes you much easier to find.
Easy Contact
The easier it is for customers to reach you, the more likely they are to do it. Having a mobile-friendly website allows consumers to contact you instantly and from anywhere. Your phone number and email are literally at their fingertips.
Your Competitors Are Doing It
The choice for consumers is obvious if it's between a business that has an elegant, optimally functional mobile website and a business that doesn't. Investing in mobile website development is essential to staying competitive.
Catering your website to mobile users is a highly effective way to expand your audience, improve the experiences of your customers, and increase the likelihood of them engaging with your business.
See what some of our customers say about us!
We came to North Texas Web Design as a new company offering products which are most often searched for on the web. Our website has been one of our most valuable business tools, as we knew it would be. Mike and his team worked very hard to understand our business and the challenges we faced in a very competitive market. I couldn't be happier with our decision to choose them to design our website. We're very proud of it and they are always there when we need to add products or make any changes to the site. We made a great decision to use North Texas Web Design and it pays off for us daily.

US Eco Solutions

Over the past 30 years of my career I have had the opportunity to work with a number of IT professionals. I have never worked with someone as good as Mike. He is incredibly responsive even for the smallest requests and makes major changes happen at a very fast pace. I am, repeatedly, impressed every time I have an interaction with him. He is so respectful of his clients and understands, especially with someone like me that has limited IT knowledge and capabilities, how to speak my language so that I understand what is going on. I would highly recommend him for anyone looking to drastically improve their IT capabilities and web design whether it be a small company or a large one.

By Kim Reed of Mimi's Wig Boutique

Working with North Texas Web Design has been a great experience. As a client I have been treated with the utmost professionalism and respect. I truly appreciate the trust relationship I have built with Mike and his team. I highly recommend North Texas Web Design for building and maintaining not only a web site, but a web presence for my brand and my company!

Stan Mefford with Just Shoot Safely