How to Boost Your Local SEO to Increase Rankings
How to Boost Your Local SEO to Increase Rankings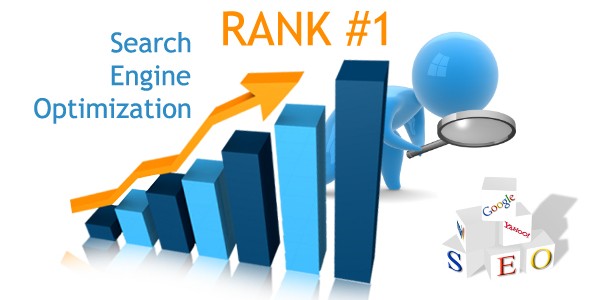 Search engine optimization (SEO) is a vital element of your digital marketing strategy that can not only increase traffic to your website, but also target users in your area who are interested in your product or service, but want to buy locally.
This is where local SEO comes in (and is so critical to "local authority")!
How Can I Boost Local SEO to Improve My Rankings?
Whether you have one brick-and-mortar business or a handful of them, local SEO is essential for attracting people interested in what you sell to your storefront. According to a Forbes study, more than 60% of smartphone users call a business directly once they've found it through a local search. Here are some tips to improve your local SEO to not only increase your rankings, but also bring the kind of traffic you want to your local business.
Encourage customers to write reviews.
According to BrightLocal's 2018 Local Consumer Review, 85% of users searching for a product or service will rely on customer reviews as much as they do personal references. Although displeased customers readily write negative customer reviews, happy customers don't always write positive ones. If you see that a regular customer is repeatedly pleased with your product or service, ask them to submit a review online.
Create content about local news and events that apply to your product or service.
Most people take pride in their community, as well as the happenings there, so they enjoy learning about local news and events that can keep them more involved and provide a sense of belonging. Therefore, web content can be designed to attract potential customers by giving them the information they're looking for about their community.
Here are some ways to optimize your web content for local customers:
Blog posts about local news, events and activities
Videos showing local causes or charities your business supports
Geo-specific webpages with quality content if you serve different regions.
Shore Up Location Pages
The way you write and optimize your location page can help you appear in targeted areas A good place to start is by optimizing your Google My Business page by providing the correct details about your business, including your phone number, address and business hours. Adding images is a great way to showcase your product or service and your place of business. Finally, optimizing metadata on this page to match expected search phrases entered by your ideal customers can go a long way in bringing them to your storefront.
Create a Backlink Portfolio
In terms of SEO, the more authoritative websites linking back to yours, the better. In the case of local SEO, this means generating links from other local businesses and sites. These could include chambers of commerce, local media channels or associations. A solid backlink portfolio shows Google that your business deserves to climb in search results.
North Texas Web Design of McKinney, Texas would love you help you grow your business by improving your local SEO. Contact us today to schedule a consultation.
See what some of our customers say about us!
North Texas Web Design delivered every positive expectation you can have for an IT project … coached user definition of desired result, delivered on time, in budget, with an on going operational environment that receives continued support, assistance, and attention … A+

Guy George of Butterfield Stage

Stellar! Mike and his team overhauled my website lickety split and are always prompt to respond when I need help maintaining the site to make new changes. I appreciate Mike's personal style of no-nonsense, straight to business, conquer the mountain approach to a goal while at the same time he has a special way to let you know he personally cares about each and every project in a way no other business owner takes time to express.

Kendra Dickson with Gold Buckle Barrel Horses

Working with Mike and North Texas Web Design was a great experience. They were able to create my website with the exact same graphic design and requirements I gave them, and it only took them a couple of days. I appreciate the professionalism and the wiliness to listen to my picky demands. My website looks just the way I envision it. I look forward to continue this relationship for future updates. I'm also happy to give some great references to a couple of my buddies for their websites.

Armando Cobo