Not long ago, we completed building a new WordPress online eCommerce website using WooCommerce – I Am Better Than. This was a fun project to work on, due largely because of the theme and mission of the website, e.g., we can't allow people to put each other down.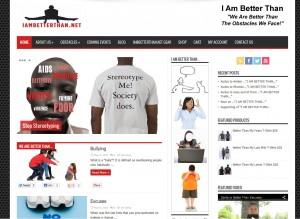 The movement and mission of I Am Better Than is dedicated to supporting activities and messaging that encourages all people of all ages to rise above the negativity and challenges, achieve the goals, with the understanding that when "we" know better and do better, we become better.
In supporting areas of "I am better than…" does not mean that it is the obstacle/ challenge of what you are facing today. It is showing the support of what you may have experienced and have overcome, helped support others that have experienced those challenges or an issue that you feel passionate about and want to help the movement by showing your support.
In addition to being focused on stopping the stereotyping that goes on with people, this is an online eCommerce website that sells T-Shirts and apparel advocating their mission statement.
WordPress offers a host of online eCommerce opportunities. We've found that WooCommerce is generally very easy for most store owners to learn, which is why we mostly use WooCommerce when building a WordPress eCommerce website.
If you're in the market for an online eCommerce website which uses WordPress as the framework, we would love to work with you. Just give us a call as 214-534-6830.