Case Study NOTES following two recent WordPress projects
We recently launched two new WordPress projects. Both projects experienced unusual challenges presented by our clients 1) choice of registrars and 2) change of direction regarding his web hosting decision right as we were ready to make the site live. You can see the finished projects at:
KELLER GROUP CONSULTING – BACKGROUND, INITIAL ASSUMPTIONS and STEPS to LAUNCH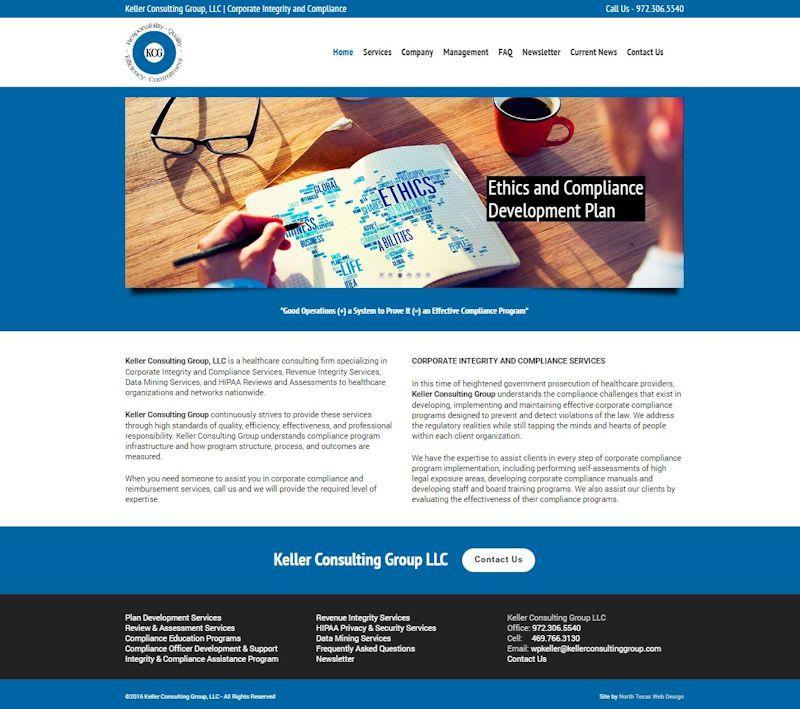 REGISTRAR – Keller Group's previous choice of a registrar was http://namecheap.com. As the name implies, this is about as bad a registrar as you will find. Absolutely no live tech support, and given that we really like the professional nature of GoDaddy's Dashboard, an extremely limited set of DNS options when it came time to point the website to our managed WordPress platform at GoDaddy.
HOSTING PLATFORM – At the outset of this project, we were told that they would provide their own hosting. We had a bit of anxiety as their host platform was a Linux server located somewhere in the UK, but once we got started, the project progressed normally, albeit their server was much slower than we normally find using GoDaddy's managed WordPress platform.
STEPS to LAUNCH
Registrar – we effectively lost 3 days working with foreign agents in Eastern Europe tech support via chat rooms in order to get the new website launched. Name Cheap is a great example of you get what you pay for. Why would anyone choose a registrar other than GoDaddy is beyond me, when GoDaddy routinely sells domain names for about $12-$13 per year – or you can purchase the same domain name from one of their Reseller agents for no more than $10 per year – and you get world class tech support whenever it's needed (unlike the family of companies owned by Web.com – which offers terrible tech support).
The reason this became an issue was that at the very last minute, our client decided he liked our pricing and support around our managed WordPress platform. Not only did we have to deal with Name Cheap, but we had to export all files and the SQL database from the Linux server in the UK – which severely limited our ftp download capabilities, then import everything to the new managed WordPress platform.
Regarding these issues, there is nothing here overly technical nor complicated. But when your pricing model makes one set of assumptions and you end up losing hours and hours working with a sub-par registrar, then having to export, import and retest everything before you can launch the project, the financial bottom line on this project was missed by a lot.
Fortunately, this type of situation does not happen a lot, but since it happened twice in one week, we plan to address last minute changes like this going forward with appropriate time and labor charges.
FIELDS IN GRASS – BACKGROUND, INITIAL ASSUMPTIONS and STEPS to LAUNCH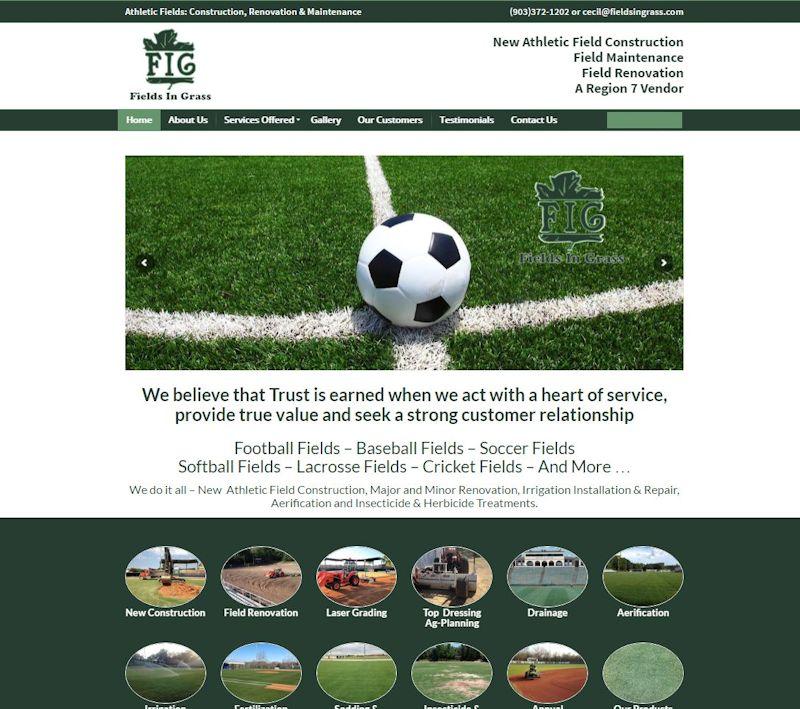 REGISTRAR – We failed to realize that the initial website for Fields in Grass was designed and hosted on a Premium account at WordPress. It was effectively setup as a BLOG by a friend of a friend's son – you already know where this one is going – right? Well, somewhat similar to Name Cheap, you cannot talk to anyone at WordPress, and none of their technical documentation is current when it comes to making DNS changes to point a website away from their platform to any other hosting solution, such as our managed WordPress platform.
HOSTING PLATFORM – Fortunately, we always knew we were hosting this project on our managed WordPress platform, so this was never an issue. Unfortunately, we were delayed by almost three weeks in attempting various options to point the domain name away from WordPress to GoDaddy, and ultimately made the recommendation to my client to get the young man (remember – the friend of a friend) out of the middle of this issue and transfer the domain name to a new registrar.
STEPS to LAUNCH
As already noted, this project experienced significant delays – in large part due to a young man who thought he was a web developer but in fact knows little to nothing about web design, servers, DNS settings, registrars, etc. We tried talking him through countless steps in pointing the domain name to a new IP – nothing worked. When he finally reached is frustration point, he gave me his access to his WordPress account – something that quite surprised me – and it was then that I realized that the most significant problem was with WordPress, and it's total lack of support, rather than so much on the young man. Ultimately, we convinced our client to transfer his domain name to our GoDaddy Reseller account. The transfer was routine and uneventful, with the exception that it took the full 7 days – they offered no expedited transfer assistance.
Once the domain name was transferred to GoDaddy, the site was live within minutes – and most importantly – our client is very pleased with his new WordPress website.
KEY LEARNING – when you purchase a domain name from GoDaddy, you no longer get a FREE WorkSpace email address. I'm not really sure when GoDaddy stopped offering this free email address, but I do know that they've not offered it for a long, long time.
However, and I've now seen this on every domain purchased vi our GoDaddy Reseller account (http://northtexasdomains.com), but you get one FREE WorkSpace email account with every domain. Not only is the domain name a bit less expensive than standard GoDaddy, but you get one FREE email address – and you also get GoDaddy's world class tech support.
SUMMARY
If you've not picked up on this yet, we are sold on GoDaddy's managed WordPress platform. It is far better than their standard Linux hosting platforms – and suffice it to say – far and away better than hosting on any Windows Server. As a web design company, we purchase managed WordPress Pro Packs which come in bundles of 25. This has proven to be very cost effective for us compared to the many other options we've explored over the years.
North Texas Web Design is an Award Winning, full service local web design firm across North Texas but with a strong focus on all the cities of Collin County, to include Plano, Frisco, Allen, McKinney and Murphy. In recent months, our brand is becoming more and more popular even into Tarrant County (Fort Worth, Arlington, Burleson, etc.). We offer all the same services that the big box web design firms offer at a fraction of the price, and with an A+ rating by the Better Business Bureau over the past 6 years, something none of the big box web design firms can boast about.
Give us a call the next time you need a new WordPress website – or a major do-over on an existing website. Call us at 972-474-7035.