Customer Testimonials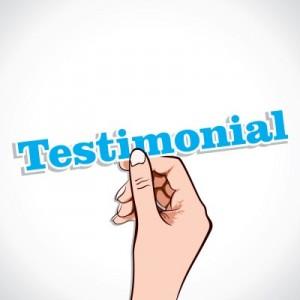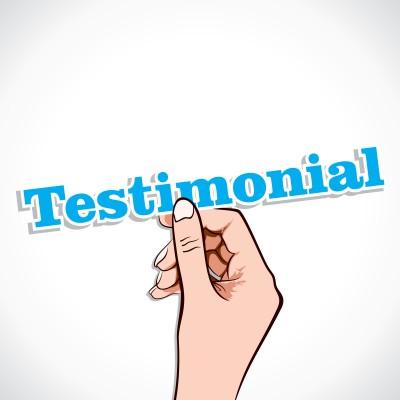 Mike – I just received the best compliment on our site. Two  80 year old sisters were looking for a realtor to list their family farm. They called me a few days ago and I sent them to my site to look it over. She just called and said they were extremely impressed with my site and did not  plan on interviewing any other realtors.
Thank you for doing a fantastic job!
Alisha Moss – Diversified Realty Consultants (in Farmersville, Texas)
__________
Mike –  I hired a new sales guy for Dallas last  week and he told me today he came to work for me mostly because of our website. Thanks again for all your work you have done on it.
It's a real asset to my  company.Thanks!
Greg Owner – Restructure Corp.
__________
North Texas Web Design went above and beyond my expectations for creating my small business' web design. The website was created quickly and efficiently.  Their customer service is second to none!  They listened and helped make my vision come alive as well as making many helpful suggestions.  Being a "computer challenged" person, I appreciated their helpful training class and patience in answering endless questions.I would definitely recommend North Texas Web Design to new business entrepreneurs, as well as those businesses who are looking to update their websites.
Julie Owner – My Crazy Pants
__________
North Texas Web Design, specifically Mike McLeland, was recommended to our company when we were searching for someone to redo our website. Following that recommendation was one of the best business decisions we have made.Mike has been a tremendous resource for us. He listened to what we needed and designed a website specifically to fit our particular needs, that is exactly what we wanted. We have gotten a tremendous amount of positive comments about our new website and continue to get them weekly. Mike has always responded to our requests and questions promptly and successfully as well as completed our website within the timeline we established. The people with whom he outsource's have been excellent as well.
Mike doesn't provide anything less than the best possible service and product and we are so fortunate to have him as our website designer.
Becky
Speech and OT
__________
I was referred to North Texas web Design by a satisfied client. Mike responded to my inquiry promptly. He invested his time learning the history and culture of Metro 1 Courier. Why would someone choose us over our many competitors? What was it that we did better, what set us apart from the others?He reviewed our original site and asked me to provide a list of websites that I liked and why. He suggested that we use photos of our people in action and explain our services and prices.
North Texas Web Design is fast, affordable, and easy to use. We are very satisfied with our website, metro1courier.com.
Mark Courson
President Metro 1 Courier
__________
North Texas Web Design has given us a website that we never dreamed of having. They worked closely with us to pull the information for the site from our scattered notes, suggested the website design and populated the pages as necessary to convey to others who we are and what we do. North Texas Web Design has provided the hosting service and promptly makes any changes that we feel important.   It has been a very comfortable working arrangement and we can now count on North Texas Web Design not only as a business that meets our needs but as a co-worker and a friend.
Sincerely, Plain-O Helpers
__________
You did a great job. I have also told a couple of people about you and hopefully you will hear from them soon.
Ronnie
Owner – RCA Services
__________
I couldn't be more satisfied with my website.  Mike did a wonderful job over a very short time and his fee was a great fit for my budget. He had great intuition for designing what I was thinking.  I can't say enough about how pleased I am. I would definitely use him again when the time comes.
Thank you for my wonderful website.
Steve Platt
972-207-9981
www.windrushhomes.com
__________
As highly regarded technology company and involved with US Department Of Defense, we needed to update our company website reflecting critical and very specific design requirements.   North Texas Web Design accepted the responsibility and helped us to fulfill our objective with 100% satisfaction.  Their professionalism, understanding, attention to detail, quickness and friendly attitude were impressive.  We would be asking their help for any future needs and would love to recommend to any of our business partners.
Dilip
President VeeModel.com
__________
I've worked with Mike on the creation of two web sites. We are a non-profit volunteer organization with no technical and limited marketing experience.  Mike gently but firmly led us through the process of creating a website. He offered design and content suggestions, while encouraging a dialogue so that our website would truly reflect our values. We communicated easily and never got bogged down in "techno-speak".
He was responsive and timely.Mike was a truly our partner. The entire experience was a pleasure.
Ellen J. Curnes
Executive Director, Juntos Servimos