WordPress or Magento?
Which eCommerce Platform is Right for Your On-line Business?
Many businesses, even those that have established brick and mortar stores, now have eCommerce websites. Selling products online has become a vital part of many businesses because it opens up your potential customer base. With online orders, you're not limited to those in your city, region, or state. You can sell internationally if you want.
Many business owners aren't certain how to even set up their own eCommerce website, which is why they contact North Texas Web Design (214-524-6830) for help. Many have heard of content management systems such as WordPress and understand it can be adapted to serve as an eCommerce site. Others have researched platforms built specifically for online retail such as Magento. Learning the difference between the two can help you decide which one is right for you.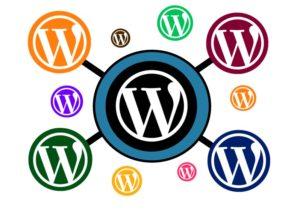 WordPress
Taking the eCommerce – WordPress option may be right for you if you own a smaller business that plans on having a fairly limited number of products in your online store. If you already have a website or a blog, you may already use WordPress as your platform. It's very easy to use, and it's also free to create a website using the basic WordPress platform. The community has also developed a wide range of plugins that provide your site with additional functions, and many of these plugins are free, too.
However, this is the main downside to using WordPress for larger eCommerce sites. WordPress is designed to be a content management system, not an eCommerce site. While there are plugins that allow you to use it for eCommerce, those plugins aren't designed to handle a huge volume of products. For those operating a small store who want something budget-friendly and easy to use, an eCommerce – WordPress site is a great option, though.

Magento
If you are a larger business or are planning on having a huge eCommerce site with hundreds or thousands of products, Magento may be the better option. Unlike WordPress, which has evolved into something of a jack-of-all-trades, Magento was designed from the ground-up as an eCommerce platform. It has all of the functions you'll need as an online merchant, and because it's designed for eCommerce, it does many of these things better than WordPress does. You can manage multiple stores, create reports as needed, and even take your eCommerce on the road with mobile support.
Magento also brings with it additional options for integrating marketing campaigns and SEO, all while giving you the option of customizing your shop. Also like WordPress, Magento is open source, which means the community has created a number of plugins for you to use. An eCommerce – Magento is a good option if you're planning on growing, even if you're starting out small.
Which Is Right for You?
So which one is the right option for you? Following are three main points to consider:
Is your site purely eCommerce, or will you have a blog and articles? If it's focused on eCommerce, go with an eCommerce – Magento site. If there will be more content and fewer products, WordPress may be the better option.
How large will your site be? Larger sites need Magento, while eCommerce pages will only a few hundred products should use WordPress.
Do you need advanced eCommerce tools? Magento has them. WordPress plugins are often limited.
In most cases, big businesses use Magento while small or new businesses use WordPress. However, keep in mind that if you plan on growing your product line quickly, starting with Magento may be a good option rather than building an eCommerce – WordPress site and then migrating to Magento in a few years. If you're in doubt or have questions, please contact the experts at North Texas Web Design (972-474-7035).
Google Testimonials
Working with North Texas Web Design has been a great experience. As a client I have been treated with the utmost professionalism and respect. I truly appreciate the trust relationship I have built with Mike and his team. I highly recommend North Texas Web Design for building and maintaining not only a web site, but a web presence for my brand and my company!
Stan Mefford – Just Shoot Safely
Mike built my business website. He is very responsive and responsible. I had a great experience working with him. A lot of other companies were just trying to sell their service, but Mike only recommended what is needed for the business for un-expensive cost. Mike is also very helpful when you have questions. Great company and great service!! Highly recommended.
Mina Suh – Dr. Davy Suh
Over the past 30 years of my career I have had the opportunity to work with a number of IT professionals. I have never worked with someone as good as Mike. He is incredibly responsive even for the smallest requests and makes major changes happen at a very fast pace. I am repeatedly impressed every time I have an interaction with him. He is so respectful of his clients and understands, especially with someone like me that has limited IT knowledge and capabilities, how to speak my language so that I understand what is going on. I would highly recommend him for anyone looking to drastically improve their IT capabilities and web design whether it be a small company or a large one.
Kim Reed – Mimi's Wig Boutique