Why use North Texas Web Design for your next Word Press Web Design?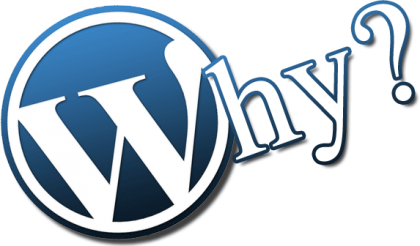 North Texas Web Design specializes in WordPress web designs, including both traditional business style websites as well as eCommerce websites. Approximately 75% of what we do every day, every month, involves WordPress.
We pride ourselves on delivering cutting edge designs using non-traditional and highly professional WordPress templates – not the run of the mill "paint by numbers" WordPress websites that is so common in our industry.
About North Texas Web Design:
We've been in business since 2004
We pride ourselves on delivering the highest level of customer service in our industry
We're one of the ONLY web design firms in all of North Texas with an A+ rating by the Better Business Bureau
We are an award winning web design firm
We offer below industry pricing for our customized websites
More about North Texas Web Design:
We offer an unusual (at least for our industry) per-page pricing model, which makes it easy for prospective clients to understand what their project will cost.
Typical WordPress projects do NOT require a deposit for us to get started, rather we submit our initial Invoice after the Home page layout has been approved by our client
If all of the information we require is provided to us in a timely manner, we can easily complete most WordPress projects within 1-3 weeks.
Included with every WordPress website we build is complimentary training via Go To Meetings – allowing our customers to easily manage their own website with little or no assistance (or cost) from us
In addition to WordPress web design, we are a one-stop shop for many of our customers:

Domain registration
Web hosting
Website maintenance
SEO Services
North Texas Web Design has extensive experience working with WordPress to build customized websites for our clients – including both traditional websites and eCommerce websites.
We specialize in customized designs – not the all too common "paint-by-numbers" WordPress designs so many of our competition build.
In addition, we routinely have business customers seek us out to take over responsibility for their WordPress websites.
Listed below are a few of the top reasons North Texas Web Design uses WordPress:
Using professional templates, we're able to create completely customized web designs for our clients, websites that don't look like every other WordPress website on the web.
WordPress web designs are easy for end users to manage content
Google loves WordPress
It is easy to add features to WordPress thru numerous feature rich plugins
WordPress works for regular websites as well as eCommerce websites
See what some of our customers say about us!
North Texas Web Design, specifically Mike McLeland, was recommended to our company when we were searching for someone to redo our website. Following that recommendation was one of the best business decisions we have made.Mike has been a tremendous resource for us. He listened to what we needed and designed a website specifically to fit our particular needs, that is exactly what we wanted. We have gotten a tremendous amount of positive comments about our new website and continue to get them weekly. Mike has always responded to our requests and questions promptly and successfully as well as completed our website within the timeline we established. The people with whom he outsource's have been excellent as well.

Mike doesn't provide anything less than the best possible service and product and we are so fortunate to have him as our website designer.

We've used True North Web Design for several years. They always provide incredible customer service and are extremely reliable!!!

North Texas Web Design delivered every positive expectation you can have for an IT project … coached user definition of desired result, delivered on time, in budget, with an on going operational environment that receives continued support, assistance, and attention … A+

Guy George of Butterfield Stage

Working with North Texas Web Design has been a great experience. As a client I have been treated with the utmost professionalism and respect. I truly appreciate the trust relationship I have built with Mike and his team. I highly recommend North Texas Web Design for building and maintaining not only a web site, but a web presence for my brand and my company!

Stan Mefford with Just Shoot Safely
A Few WordPress Web Design Resources:
A few of our recent projects include:
No slides found, please add some!
More about North Texas Web Design