Magento 2 – Performance is Key to a Better eCommerce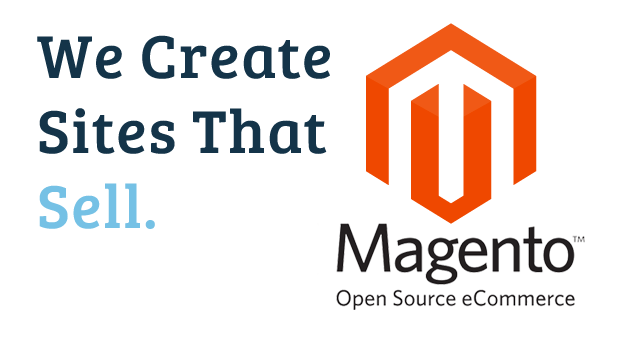 Magento 2 is ranked among the best eCommerce development platform in the world today. The developers understand that performance is the key to a better and successful eCommerce platform. Here is an overview of some of the new features in Magento 2 that are meant to boost its performance and functionality.
New Payment and Shipping Extensions
Magento two has several extensions that are designed to help business owners offer additional payment gateways to clients, Amazon Pay, Vertex, and Klarna Payments. More importantly, the extensions help vendors to do tax and shipping calculations on a cart accurately and without ruining the shopping experience.
Ability to Create Transactional Email Templates
Email marketing is one of the most powerful digital marketing strategies. With Magento 2, you can create a transactional email template for a specific segment of customers by using Dot Mailer.
Search Performance and Image Loading
The developers have made certain tweaks to enhance the speed at which images and load. This in turn boosts the overall site load time. In addition, clients can now search for products faster and without having to contact the customer care team.
Storage of Personal Data
In a bid to promote transparency, it is of paramount importance to record and keep your customers personal data such as address safe. Magento two has a dedicated payment & shipping debug log files that are meant to store this kind of information.
Ability to Run Commands during Maintenance Mode
Just like any other website, your eCommerce platform will need to be maintained regularly to ensure that all features are functioning optimally. Unlike in the past, you can now run commands such as binmagento module:uninstall and binmagento deploy:mode:set production during maintenance mode. No programming skills or experience is required to run these commands.
Organizing Bundle Products
The team has also improved the save operations to give the ability to duplicate a bundle product without stripping or removing the original bundle product from the options. This is one of the major features that will ensure that your customers get the best shopping experience.
These are some of the major improvements on Magento 2 that are meant to improve performance and functionality of your eCommerce platform.
You will also find additional extensions that you can install to improve the platform without compromising its design, load time, and efficiency. The customer care team is always available so don't shy away from contacting them if you encounter any problem.
If you're looking for a new eCommerce platform to replace your outdated store – or if you are a new business wanting a state-of-the-art eCommerce platform so you can compete in your market – you should strongly consider Magento. We at North Texas Web Design have local, in-house Magento experts (not outsourced overseas) and are ready to help you with any Magento questions you may have.
See what some of our customers say about us!
Mike McLeland at Plano Web Design helped our company build our website many years ago. Not only did he do an exceptional job of guiding us on what works well when designing a website, but has continued to provide excellent advise and service over the years. He always responds immediately to any questions or needs that we have and is always exceptionally helpful with ideas and suggestions.

By Becky Hary of Speech and OT

The most important thing these days is SERVICE…period. That is, a company provides it, or they don't! Now don't get taken like we all have, there are many levels of service from basically nothing ("are you sure you have the device plugged IN and turned ON?" or "I can't understand what you are saying, can you speak English? or do you even know how to spell WEB PAGE?….totally useless service) to placing the service call, having a human answer the phone that can speak and understand English without a "out on the edge" accent and expeditiously remediate the problem! One that is with you the entire way. In my opinion PWD/NTWD provides the highest level.I have been with NTWD for about 5 years with several Web Sites and numerous email accounts and yes I did have a glitsh, well more it was a change of server. I was on the phone with them and the problem was resolved, just like that! It wasn't really a problem but a change in configuration, even better.The next most important thing is quality. NTWD provides top quality work. Basically anyone can build a web page or host data or email. Mike at NTWD delivers the best that is possible, always there and only a phone call away….if you happen to need help. SECURITY????? That is a big concern and should be of everyone! I am totally concerned about security but not with my NTWD services. I know they are covered, Mike keeps up with technology.I have a choice and so do you. You want to have a strong and SAFE site and service? Do not go any further, simply go to NTWD. As an overall package (design and service), there is none better.Dang I forgot to mention money, fees, skins, bucks, green backs, dough, bread….etc. You want a strong quality product (and service) for a very reasonable price……. The work is done for you. Go to NTWD. Don't go anywhere else. If you already have, get your tail to NTWD as soon as you can.

By Gordon McAleb of Einstein Engineering

Working with Mike and North Texas Web Design was a great experience. They were able to create my website with the exact same graphic design and requirements I gave them, and it only took them a couple of days. I appreciate the professionalism and the wiliness to listen to my picky demands. My website looks just the way I envision it. I look forward to continue this relationship for future updates. I'm also happy to give some great references to a couple of my buddies for their websites.

Armando Cobo
Listed below are a few Magento Web Design Resources for you to review:
More about North Texas Web Design