Magento 2 Delivers Significant Performance & Scalability Gains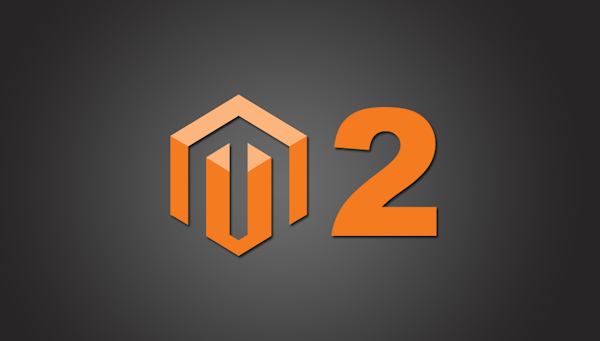 Magento 2 is an eCommerce platform and software that helps individuals and businesses create a full-featured on-line store. Of all the platforms that can build a website, Magento 2 is easy and straightforward, and with the vast variety of extensions, you will be able to set up your eCommerce store.
The Magento 2 platform has over 20,500 websites, and it continues to gain more subscribers for delivering significant performance and scalability gains. Magento 2 requires that your primary server must have
Minimum 1GB RAM
Linux Distribution such as Ubuntu, Debian, CentOS, et al.
MySQL
PHP
Apache on Nginx
Composer
Performance and Scalability Gains
The Magento 2 tops the original Magento version by having an enhanced indexer. This increases the query performance speed. The indexer helps transform merchant data such as prices, catalog data, stirs, users and more. It does this by creating index tables and updating them on a regular basis, and this helps improve the query speed and the performance of the eCommerce store.
By using Varnish cache, Magento 2 can create easy cache requests with the popular HTTP accelerator technology. With PHP 7, Magento 2 can process 135,000 more orders per hour than its previous version. This improvement allows for more than one admin to create and edit product information on their e-commerce site, without data conflicts.
Other than improving performance, Magento 2 has also been hailed by popular eCommerce sites for its ease to scale up, especially during peak loads. The reasons for this include
Increased server response times for all website activities
Enhanced database scalability and flexibility
Optimized web pages for faster loading and delivery
Improved back-end operations efficiency
What Does This Mean for E-commerce Users
Magento 2 improvements to increase performance and scalability is geared towards enhancing the user experience of your site visitors. Your site visitors will enjoy
Instant server response time for browsing through the catalog
Faster checkout times currently at 51% compared to Magento 1
Up to 50% faster page loading speeds
Up to 66% faster add to cart server response times
Conclusion
Magento 2 is designed to meet the ambitious goals of every webmaster. It does this by offering unmatched flexibility, reduced total cost of ownership, easier upgrades, and reduced time to market. Magento 2 offers instant out-of-the-box solutions that improve performance and scalability with its enhanced functionality. The Magento 2 outperforms the previous version of the software on all use cases and metrics.
If you're looking for a new eCommerce platform to replace your outdated store – or if you are a new business wanting a state-of-the-art eCommerce platform so you can compete in your market – you should strongly consider Magento. We at North Texas Web Design have local, in-house Magento experts (not outsourced overseas) and are ready to help you with any Magento questions you may have.
See what some of our customers say about us!
Mike McLeland at Plano Web Design helped our company build our website many years ago. Not only did he do an exceptional job of guiding us on what works well when designing a website, but has continued to provide excellent advise and service over the years. He always responds immediately to any questions or needs that we have and is always exceptionally helpful with ideas and suggestions.

By Becky Hary of Speech and OT

Over the past 30 years of my career I have had the opportunity to work with a number of IT professionals. I have never worked with someone as good as Mike. He is incredibly responsive even for the smallest requests and makes major changes happen at a very fast pace. I am, repeatedly, impressed every time I have an interaction with him. He is so respectful of his clients and understands, especially with someone like me that has limited IT knowledge and capabilities, how to speak my language so that I understand what is going on. I would highly recommend him for anyone looking to drastically improve their IT capabilities and web design whether it be a small company or a large one.

By Kim Reed of Mimi's Wig Boutique

The most important thing these days is SERVICE…period. That is, a company provides it, or they don't! Now don't get taken like we all have, there are many levels of service from basically nothing ("are you sure you have the device plugged IN and turned ON?" or "I can't understand what you are saying, can you speak English? or do you even know how to spell WEB PAGE?….totally useless service) to placing the service call, having a human answer the phone that can speak and understand English without a "out on the edge" accent and expeditiously remediate the problem! One that is with you the entire way. In my opinion PWD/NTWD provides the highest level.I have been with NTWD for about 5 years with several Web Sites and numerous email accounts and yes I did have a glitsh, well more it was a change of server. I was on the phone with them and the problem was resolved, just like that! It wasn't really a problem but a change in configuration, even better.The next most important thing is quality. NTWD provides top quality work. Basically anyone can build a web page or host data or email. Mike at NTWD delivers the best that is possible, always there and only a phone call away….if you happen to need help. SECURITY????? That is a big concern and should be of everyone! I am totally concerned about security but not with my NTWD services. I know they are covered, Mike keeps up with technology.I have a choice and so do you. You want to have a strong and SAFE site and service? Do not go any further, simply go to NTWD. As an overall package (design and service), there is none better.Dang I forgot to mention money, fees, skins, bucks, green backs, dough, bread….etc. You want a strong quality product (and service) for a very reasonable price……. The work is done for you. Go to NTWD. Don't go anywhere else. If you already have, get your tail to NTWD as soon as you can.

By Gordon McAleb of Einstein Engineering
Listed below are a few Magento Web Design Resources for you to review:
More about North Texas Web Design