Magento Features & Benefits
Magento Features & Benefits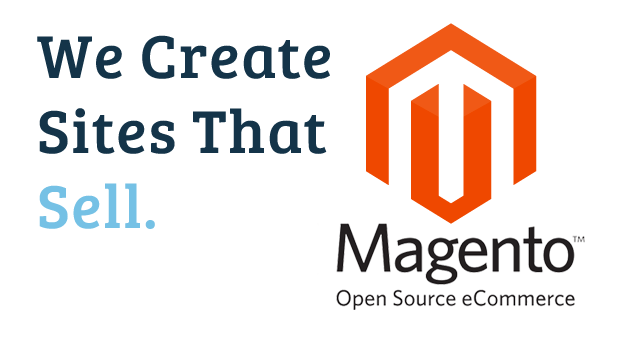 Magento is an open source platform, specially used for eCommerce on-line store development.
Magento is an extremely flexible platform, capable of handling thousands of products and is often used by really big online stores to empower their business. From the perspective of performance, security and integration, Magento is the most powerful platform for eCommerce web development today.
Magento has been used by more than million store owners to build online Magento eCommerce stores – and the number continues to grow!
Listed below are 7 Benefits of Magento eCommerce
1. Web Design Customization
Every online shopping store is different and unique. With Magento, it is easy to achieve a totally customized look – different from just about every other online store – and North Texas Web Design is ready to help you achieve your own customized look on the web.
2. Mobile Friendly & Mobile Responsive
Magento is well known for staying current with all the latest mobile web design standards as well as providing advanced SEO solutions at the same time. Mobile visitors expect to have a great experience when landing on a certain website. If that website meets their expectations, chances are they will continue browsing your products. However, if a website isn't mobile friendly – or is too slow (see next benefit), statistics tell us that most users will quickly look elsewhere.
3. Fast Loading Store
Magento has made it a mission to make the fastest eCommerce stores in the world. Magento is known for its power to produce a fast loading web pages. This becomes even more important in the world of SEO as well as being mobile friendly, e.g., customers will not stay on a website that is slow to load. The faster a website loads, the faster information can be received by the online consumer and this will ultimately lead to a higher percentage of annual sales.
4. Secure Order Preferences and Product Management
Magento is known for its top of the line order security and product management options that include custom reporting features. With Magento, it is easy for an online store owner to view transaction history, change product descriptions, add images, export reports, as well as adding and removing products.
5. Custom Integrations
By allowing 3rd party integrations, Magento gives an online store bigger space for custom integrations. This is one of the most crucial benefits of Magento eCommerce platform that makes it the best choice. As noted earlier, every online store has something different to offer. Magento allows every store to be customized to its own preferences. The 3rd party integrations include major web applications and obviously payment gateways.
6. Magento SEO
Magento stays current with the ever-evolving SEO standards and SEO ranking factors. It provides great URL structure and meta-implementation options required by Google for SEO. Magento also includes analytics for tracking web visitors. This is one of the most prominent features of Magento.
7. Scalable
Magento is written in php, so it is very easy to add new features according to the project need and this will scale your solution.
If you're looking for a new eCommerce platform to replace your outdated store – or if you are a new business wanting a state-of-the-art eCommerce platform so you can compete in your market – you should strongly consider Magento. We at North Texas Web Design have local, in-house Magento experts (not outsourced overseas) and are ready to help you with any Magento questions you may have.
See what some of our customers say about us!
We have had the great pleasure of working with Mike McLeland for a number of years now. The quality of our website is fabulous. The true test is of course, does it make the potential clients want to take the time to inquire about our services? It absolutely does this. He created it so that it is easy for that potential client to decide quickly and with ease that they want to know more about us and our services. This is rare because a lot of websites in our industry in particular are extremely hard to move around once you have arrived.Additionally, Mike has a rare quality as a Web Designer. He understands who he can send an email filled with technical terms to and who he shouldn't. The owner of our company receives the technical emails and I get the total opposite. This makes it so much easier for us to work with him.Lastly, his level of care is, " Off the Charts!" There I no other way to describe it.I hope a lot of other businesses use his services.

By Pamela Hackley of H1 Construction

We came to North Texas Web Design as a new company offering products which are most often searched for on the web. Our website has been one of our most valuable business tools, as we knew it would be. Mike and his team worked very hard to understand our business and the challenges we faced in a very competitive market. I couldn't be happier with our decision to choose them to design our website. We're very proud of it and they are always there when we need to add products or make any changes to the site. We made a great decision to use North Texas Web Design and it pays off for us daily.

US Eco Solutions

Working with Mike at North Texas Web Design has been a breeze! He is able to take my ideas and make them happen. He gave us exactly what we wanted and with very fast service!

Angela Williams and Your Super Inspector
Listed below are a few Magento Web Design Resources for you to review:
More about North Texas Web Design