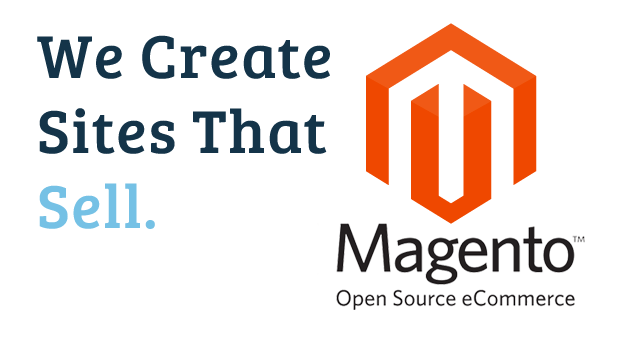 With over 250,000 merchants using Magento today, Magento is one of the eCommerce industry's most popular platforms. Magento's expansive feature set and complete customizability make it an excellent platform for merchants who have the resources to best implement advanced technology.
Currently, Magento comes in three versions:
Magento Community Edition (CE)
Magento Enterprise Edition (EE)
Magento Enterprise Cloud Edition (ECE).
Within this page, North Texas Web Design's focus is on the features of Magento CE.
Magento is a robust platform with powerful capabilities. However, Magento is not for beginners. Magento can pose a serious challenge to merchants with little to no tech experience.
Despite some of the complexities of Magento, there is no doubt that Magento is an excellent eCommerce platform. In fact, more top internet retailers use Magento than any other platform. In the past two years, Magento has won three notable awards to prove it:
#1 Platform Internet Retailer Top 1000 (2015)
#1 Platform Internet Retailer B2B 300 (2015)
#1 Platform Internet Retailer Europe 500 (2016).
Magento is trusted by high volume merchants worldwide, including Zumiez and Burger King, and facilitates over $50 billion in transactions annually.
Specific Size of Business
Magento works best for mid-size to large businesses, mostly because of the time it takes to build and customize your new eCommerce website. It's important that a store using this platform has the resources to hire a developer to do the heavy lifting – such as North Texas Web Design.
For more information on Magento and getting you a robust eCommerce web solution using Magento, contact North Texas Web Design at 214-534-6830.
North Texas Web Design partners with Simple Helix to host all of our Magento websites. Simple Helix has proven to be an outstanding partner and consistently delivers performance expected by our Magento clients.
Features
Magento has an impressive list of features – some of which include:
Numerous Admin features
Inventory management
Numerous shipping options
Customer groups – group your customers based on location and demographics
Related products – show related products, up-sells, and cross-sells: Inspire more purchases
SEO Tools
Google Site Map
Friendly URLs
Write meta-data for products, categories, and content pages
Guest checkout – Customers can check out as guests or create an account
Google Analytics Integration
Mobile Friendly
Integrations, Extensions and Add-Ons
See what some of our customers say about us!
Working with Mike and North Texas Web Design was a great experience. They were able to create my website with the exact same graphic design and requirements I gave them, and it only took them a couple of days. I appreciate the professionalism and the wiliness to listen to my picky demands. My website looks just the way I envision it. I look forward to continue this relationship for future updates. I'm also happy to give some great references to a couple of my buddies for their websites.

Armando Cobo

The most important thing these days is SERVICE…period. That is, a company provides it, or they don't! Now don't get taken like we all have, there are many levels of service from basically nothing ("are you sure you have the device plugged IN and turned ON?" or "I can't understand what you are saying, can you speak English? or do you even know how to spell WEB PAGE?….totally useless service) to placing the service call, having a human answer the phone that can speak and understand English without a "out on the edge" accent and expeditiously remediate the problem! One that is with you the entire way. In my opinion PWD/NTWD provides the highest level.I have been with NTWD for about 5 years with several Web Sites and numerous email accounts and yes I did have a glitsh, well more it was a change of server. I was on the phone with them and the problem was resolved, just like that! It wasn't really a problem but a change in configuration, even better.The next most important thing is quality. NTWD provides top quality work. Basically anyone can build a web page or host data or email. Mike at NTWD delivers the best that is possible, always there and only a phone call away….if you happen to need help. SECURITY????? That is a big concern and should be of everyone! I am totally concerned about security but not with my NTWD services. I know they are covered, Mike keeps up with technology.I have a choice and so do you. You want to have a strong and SAFE site and service? Do not go any further, simply go to NTWD. As an overall package (design and service), there is none better.Dang I forgot to mention money, fees, skins, bucks, green backs, dough, bread….etc. You want a strong quality product (and service) for a very reasonable price……. The work is done for you. Go to NTWD. Don't go anywhere else. If you already have, get your tail to NTWD as soon as you can.

By Gordon McAleb of Einstein Engineering

We have had the great pleasure of working with Mike McLeland for a number of years now. The quality of our website is fabulous. The true test is of course, does it make the potential clients want to take the time to inquire about our services? It absolutely does this. He created it so that it is easy for that potential client to decide quickly and with ease that they want to know more about us and our services. This is rare because a lot of websites in our industry in particular are extremely hard to move around once you have arrived.Additionally, Mike has a rare quality as a Web Designer. He understands who he can send an email filled with technical terms to and who he shouldn't. The owner of our company receives the technical emails and I get the total opposite. This makes it so much easier for us to work with him.Lastly, his level of care is, " Off the Charts!" There I no other way to describe it.I hope a lot of other businesses use his services.

By Pamela Hackley of H1 Construction
Listed below are a few Magento Web Design Resources for you to review:
More about North Texas Web Design