Web Marketing Tips
North Texas Web Design is a full service web design firm located in North Texas. We pride ourselves on providing a full range of services for all our clients.
Listed below is a comprehensive list of Web Marketing Tips we strive to provide all our clients, regardless of size.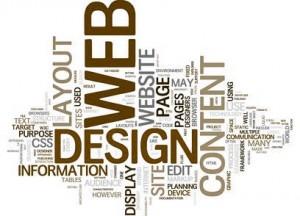 Web Marketing Tip #1 – Provide Great Customer Service
One thing that will drive your customers away faster than anything else is poor customer service. This ranges from taking an eternity to answer your email, to shipping delays. You need to respond quickly, especially when it comes to email. In our "hurry-hurry" society people will not wait to hear from you for very long before moving on to the next guy.
Web Marketing Tip #2 – Have your Phone Number on every page of your website
Nothing irks a customer more than having to dig through a site just to find out how to contact you. List your telephone number so customers can easily know how to reach you.
Web Marketing Tip #3 – Give prospective clients options on how to communicate with you
Many companies fail online due to shoddy customer service. Don't be one of them. By offering excellent service you'll stand out from the crowd and build better relationships with your clients. Remember it's easier to re-sell to an existing customer than it is to find a new one.
Web Marketing Tip #4 – Clearly list Who You Are and What Do You
Identify your company products and services on the HOME page, e.g., don't make people "dig" down into your site for this information. They won't … they'll just leave.
Web Marketing Tip #5 – Charging the Right Price
If you charge too much, no one will buy. If you charge too little, people will think there's no value or that there's something wrong with your product or service. Before you set your pricing, make sure you do a little research into your competitor's backyard. That way, you'll have a better idea of where to set your pricing. Don't forget about "perceived value." Anything you can add on in the way of free bonuses or free shipping will go a long way in convincing folks to buy. With the enormous amount of freebies floating around online, it shouldn't be too hard collecting a few that relate to what you're selling that you can give away with every purchase.
Web Marketing Tip #6 – Does your Copy Sell
Make sure your text helps motivate your customers to make a purchase. Sprinkle "powerful headlines," "calls to action," and plenty of testimonials from happy customers throughout your pages. Remember that people read differently online; they skim. Make it easy for them to catch the main points and benefits quickly.
Web Marketing Tip #6 – Is your Site Designed with your Target Market in Mind?
Does the look of your website cater to your target market? You need to know demographics of your intended audience before you even begin the construction process. Know your market's demographics such as age bracket, income, education, and whether they are mostly male or female.  If you remember to incorporate these basic marketing principles into your website you'll not only have a site that looks good, but actually does what you intended it to do all along: Sell