McKinney Web Design & Development
McKinney Web Design & Development is a McKinney web design and development firm located in Collin County, Texas. We specialize in a wide range of Internet solutions, with our major focus being small and medium businesses.
Founded in 2008, McKinney Web Design offers custom web design, customized Word Press web designs, custom eCommerce web solutions, custom database applications, web site maintenance, search engine optimization as well as web and email hosting.  In other words, McKinney Web Design is able to meet the discerning needs of all our clients – all in one place – plus for customers in McKinney, Texas, we're local, which we've been told is a BIG Positive!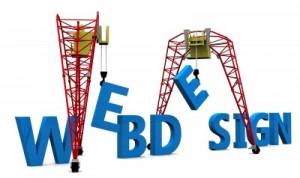 McKinney Web Design is proud to be a member of the Better Business Bureau.  We've worked hard to achieve and maintain an A+ rating with the Better Business Bureau, something the BBB tells us is a rarity in our industry.
Web design can be deceptively difficult, as many of our clients have discovered before they ever contact us. Good web design involves achieving a design that is both usable and pleasing.  A good web design is pleasing to the eye, intuitive, easy to understand with easy to grasp information and content.  A good web design helps build a strong brand for the business owner.
Good web design is all about conveying information to a prospective client using many different tools, some of which include:
Positioning design elements on the page where people will see it
Using bold as well as subtle colors in a manner the tells a story
Easy and intuitive page navigation
Usability – from the customers perspective – see Designing Web Usability by Jakob Nielsen
Clarity – keeping the design crisp and sharp is super important – see article by the Pie Solutions on Clarity in Web Design
Consistency – ensuring that everything matches and is integrated cleanly – see article on Consistency in Web Design
McKinney Web Design strives hard to stay abreast of all the latest design trends.  If you are in need of a new website, or your old website is long overdue for a make-over, please contact McKinney Web Design, part of North Texas Web Design.
Thanks for visiting McKinney Web Design.