What are you Missing if your Website is not Mobile Responsive?
Mobile is changing the world. Today, everyone has smartphones with them, constantly communicating and looking for information. In many countries, the number of smartphones has surpassed the number of personal computers. Having a mobile-friendly website has become a critical part of having an online presence.
To illustrate this ever changing dynamic, by the end of 2016, the number of people using mobile devices to search the Web is projected to reach 5 billion. Because people (customers) are looking for your business on their mobile phones, it's the perfect opportunity to expand your online presence with a mobile website.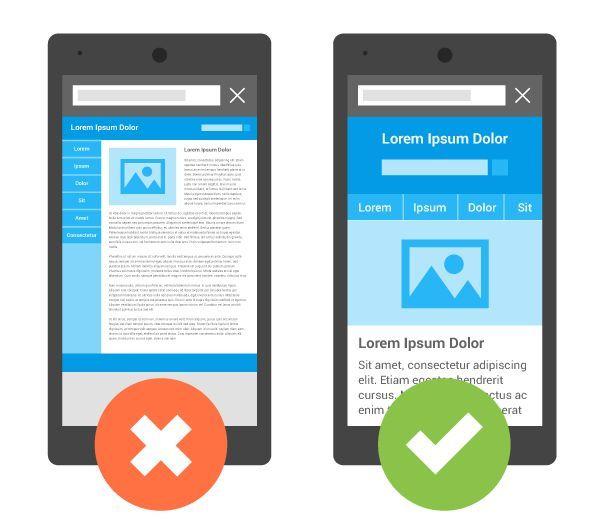 Websites developed several years ago – before the age of mobile technology – are difficult if not impossible to read using today's smart phones.  A website that's not mobile friendly requires the user to pinch or zoom in order to read the content. Users find this a frustrating experience and are likely to abandon the site very quickly. However, the mobile-friendly version is readable and immediately usable.
In the United States, 94% of people with smartphones search for local information on their phones. Interestingly, 77% of mobile searches occur at home or at work, places where desktop computers are likely to be present.
Mobile is critical to your business and will only get more so. Make sure visitors have a good experience on your website when they're visiting from their mobile devices!
How can a Mobile Responsive website benefit your business?
When people/customers are looking for a business on their mobile devices, it's not because they're casually shopping or researching. NO – they're searching for a particular product or service because they have a pressing need to locate that product or service. So when you have a mobile website that appears during a user's search-and-find mission, you let your customers know that you're open and ready for business – right at the moment they need you.
Every website designed by North Texas Web Design is Mobile Responsive. This makes it easy for mobile users to find your business online, and especially when searching the web with their smart phone or mobile tablet.
Launch a Mobile Responsive website in 5-10 days:  With our extensive experience in web design, we can easily create a mobile responsive website for your business in a matter of a few days – but typically no longer than a couple of weeks – max!
Leverage your current website address:  Our mobile responsive technology detects when customers are using a mobile device and then presents your mobile website to them using the same domain address. That way, there's no need to choose a new website address for your business.
Optimize your website for mobile users:  A screen with easy-to-read icons helps users quickly navigate to the information they need.
If you aren't sure if your website is mobile responsive, use Google's Mobile Friendly Test – check your website now!
If you're ready to make your mobile website now, please call us at 214-534-6830.