North Texas Web Design Pre-Launch Check List
Over the past nine years and following countless website launch experiences, North Texas Web Design has developed the following comprehensive pre-launch checklist.
Content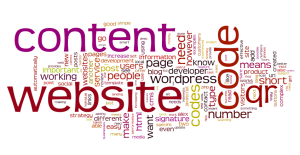 Review the content of the site with a fine tooth comb – make sure you get everything just right. Good content is the cornerstone of a great site.
Spelling: Check and check again. Run spell check. Get a 3rd party involved. You can never have enough people making sure copy is correct. Look for grammatical errors as well as checking for orphaned words in important paragraphs.
Copy: Make sure real copy is in place and all placeholder text is removed. There is nothing worse than seeing lorem ipsum in a mission statement.
Contact Details: It seems obvious but make sure these are correct. Without them how do you expect people to get in touch? Check phone numbers, check email addresses and test that they work by making a call as well as sending an email – then check they are received.
Copyright: If you plan on using a date in the copyright info make sure it is set to automatically refresh from the time stamp on the server, and that the copyright owner is correct.
Terms: If you are providing a service or are involved in promotions then include a Terms page for visitors to read. If you're unsure as to how these should be written then consult an attorney.
Privacy: If you use cookies, capture data, or distribute data, then you need a Privacy Policy. Keep these simple and be clear on what data you collect and provide details of how you can be contacted for further information.
Functionality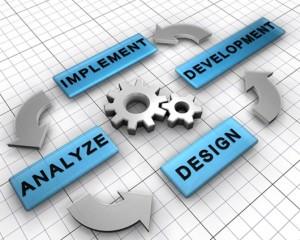 Does it work? This might seem an obvious issue, but above all else this is the most important part of a project. You might have everything else in place but if the site doesn't work correctly then it's not ready to launch.
Minor bugs may appear when visitors use the site for the first time but making sure it works at near 100% will ensure a successful launch.
Compatibility: Check the site works across all browsers and platforms. Typically we check new websites against the latest versions of Internet Explorer (YUCK), Chrome, Fire Fox and Safari as well as multiple smartphones and tablets.
Logo: Does the logo link to the index page?
404 Pages: Check you have these in place, make sure they signpost ways for a user to get back into the site or direct them to pages of interest with relevant links.
Redirects: If you are redirecting pages use suitable 301 re-directs. This is especially important if you've redesigned a site where page URL's have changed. Appropriate use of 301 redirects will ensure Google will still find your new website.
Forms: Make sure they aren't sending to spam mail boxes, or returning an error once submitted and include a thank you state once a form is submitted so a visitor knows it is sent.
Links: Do internal page links work? Do all external links work and do they open in a new tab if so intended?
Standards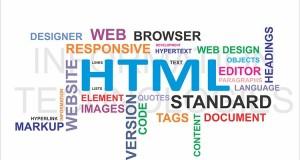 These two things should be considered throughout the design and build to make every users experience on your site as good as it can be. Points to consider:
Accessibility: It's easy to forget how inaccessible a webpage is for some users.
Contrast: This follows on from our point about accessibility. Using the very latest monitors it's easy to see subtle differences in color, be sure to test your site on multiple devices and laptops to make sure the design has clarity and text can be read with ease.
Text Size: Make page content (text) clear and easy to read, adjust line spacing and allow plenty of white space. Bigger, can mean better, when it comes to text on the web.
Alt Tags: Make sure all images have clear descriptive ALT tags for the visually impaired. Not only that but without them they can't be found by Google or the other search engines.
Consistency: Make sure common elements across the site are consistent – you don't want to confuse users. Make buttons look like buttons, links look like links, and titles and text should be the consistent in size and color.
Device Compatibility: Consider how the website will be used across multiple devices.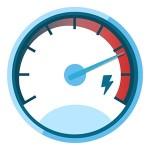 Performance
A faster site is a better ranking site. You'll also lower bounce rates on pages if you can reduce load times – who wants to wait for pages to load?
Check site speed: You can use services such as Google Page Speed to check the load times of your site's pages.
Image sizes: Keep your images as small as possible. Although network speeds are better than ever, no one wants to wait for a 5Mb page to load. Compressing images will only improve page load times.
SEO
Good basic SEO means your website will work harder and achieve greater success than a site that uses little or bad SEO techniques. Get your research right and the rest will fall into place.
Keyword Research: Make sure you are targeting the right demographic and market. It's important to get this right in order to attract relevant traffic to your site.
Page Titles & Descriptions: Do all the templates have the necessary page titles and meta data based on your keyword research?
Image Alt-tags: Do the main images of the site contain relevant and descriptive ALT tags? Using short descriptions will help. And remember try and choose a descriptive file name instead of random words and numbers for these images.
Keywords: Embed these in titles, descriptions and copy.
Content: If the content is good it will work to optimize and compliment the SEO. Good keyword density within the copy works well so use both singular and plural forms of keywords in your text. Don't overload the content or over think this. Search engines prefer pages with at least 300+ words, but don't just worry about quality – quality content is essential.
URLs: Make sure the site's URLs are clean. Using a descriptive URL instead of ones that are made up of random numbers or words will help with SEO and visitors finding a page they may want to return to, and look at getting a keyword into the URL if relevant. This is especially easy with WordPress by appropriate use of Permalinks.
If you have any questions, please contact North Texas Web Design at 214-534-6830. We love to meet with and get to know all our valued customers.