North Texas Web Design – Providing Professional, High-Quality Web Services
North Texas Web Design
Providing Professional, High-Quality Web Services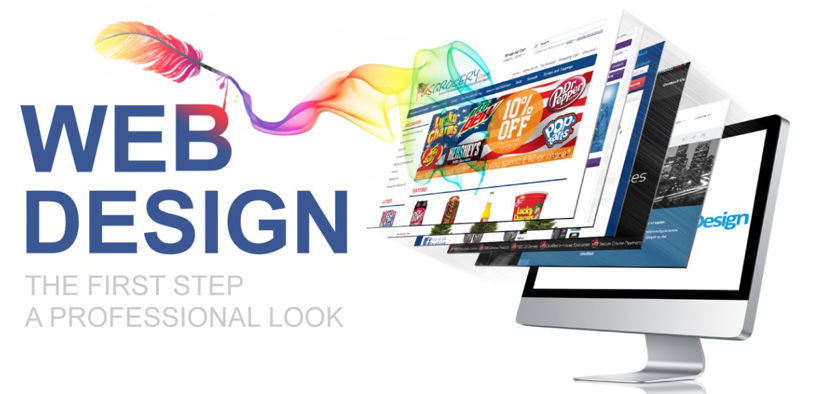 North Texas businesses seeking a premier digital agency should strongly consider scheduling a consultation with North Texas Web Design. We provide a wide range of IT services to businesses in North Texas, including software development, web design, corporate branding, and digital marketing. And we are proud to partner with Design Rush to ensure that North Texas businesses receive the best technological services available.
Web Design Services
North Texas Web Design offers web design agency services to companies seeking to fortify their business website. Our method to boosting our clients' web presence is a five-step process:
Information Gathering: We communicate with our client to understand and define the client's purpose, goals, content, and target audience.
Initial Design: With emphasis on the client's target audience, we create a prototype website, then gather and apply feedback from the client.
Website Development: We create the entire website, providing easy and constant access to the client to allow for corrections and change requests.
Testing and Delivery: We run multiple thorough tests to verify the functionality and ranking of the web site, then install the web site for the client.
Post Launch and Maintenance: We sell ongoing services to keep the web site active, including new content, product updates, web hosting and a full array of SEO services.
Custom Software Development
As one of North Texas's premier software development companies, North Texas Web Design has extensive experience with creating custom software solutions for our clients.
Our main software focus is on database applications; whether we start with our clients' databases or create new databases for our clients, we can design, write, and deliver database applications that automate business functions including processing orders, billing, and updating product portals. Since we understand that our client have unique needs, challenges, and preferences, we can create new software from scratch that protects their data, lowers their overall costs, and supports mobile functionality.
North Texas Web Design has been recognized as one of Top 10 Top Dallas Web Design Companies by DesignRush!
See what some of our customers say about us!
Mike McLeland at Plano Web Design helped our company build our website many years ago. Not only did he do an exceptional job of guiding us on what works well when designing a website, but has continued to provide excellent advise and service over the years. He always responds immediately to any questions or needs that we have and is always exceptionally helpful with ideas and suggestions.

By Becky Hary of Speech and OT

Stellar! Mike and his team overhauled my website lickety split and are always prompt to respond when I need help maintaining the site to make new changes. I appreciate Mike's personal style of no-nonsense, straight to business, conquer the mountain approach to a goal while at the same time he has a special way to let you know he personally cares about each and every project in a way no other business owner takes time to express.

Kendra Dickson with Gold Buckle Barrel Horses

We have had the great pleasure of working with Mike McLeland for a number of years now. The quality of our website is fabulous. The true test is of course, does it make the potential clients want to take the time to inquire about our services? It absolutely does this. He created it so that it is easy for that potential client to decide quickly and with ease that they want to know more about us and our services. This is rare because a lot of websites in our industry in particular are extremely hard to move around once you have arrived.Additionally, Mike has a rare quality as a Web Designer. He understands who he can send an email filled with technical terms to and who he shouldn't. The owner of our company receives the technical emails and I get the total opposite. This makes it so much easier for us to work with him.Lastly, his level of care is, " Off the Charts!" There I no other way to describe it.I hope a lot of other businesses use his services.

By Pamela Hackley of H1 Construction