Plano eCommerce Web Solutions
eCommerce websites are different from other website designs. There main objective is to get someone to make an online purchase. Plano eCommerce Web Solutions, part of North Texas Web De
sign, takes into consideration a number of principles when starting and building an eCommerce website for clients in Plano.
While eCommerce websites are different than non-eCommerce website, they still require simple and intuitive navigation? They need to take into considerations good color combinations and easy to follow navigation links, just like any other website? They also need to attractive – just like any other website?
Listed below are a few of the more important elements Plano eCommerce Web Solutions considers when building eCommerce web solutions for clients in Plano.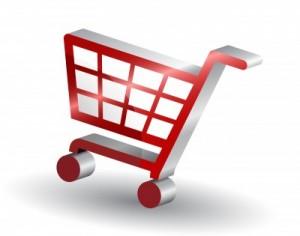 The most  successful e-Commerce websites have the following characteristics:
They  are always visually pleasing , with easy to follow navigation buttons
Incorporate  both a number of static pages as well as a traditional e-Commerce shopping cart  application (MS Access or SQL), customized to meet all the features and  functionality as required by our clients
Are fully optimized for the Search Engines
Utilizes a secure Control Panel that allows to easily update and maintain the e-Commerce  aspects of your website by you or your staff
Integrate easily with your business operation
At Plano Web Design, the website design process begins by fully understanding your both your business and your expectations.  The initial step in creating a successful eCommerce website is the overall design of the Home page.  The Home page of your site may well be the most important, as any confusion by a prospective shopper will almost certainly result in them jumping to another website.
eCommerce websites in Plano are easy to navigate, simple to navigate and simple for shoppers to browse and make purchases.  We work very hard to ensure your new eCommerce website in Plano are built to meet all your business needs and to ensure you are completely pleased with the end product.  Nothing less is acceptable to us.
Thanks for visiting North Texas Web Design!