I'm often asked what questions I ask when a potential client calls and wants a price quote for a new website. Most (but not all) seem to understand that I can't just give them a quote until I know more about what they want and at least something about their business.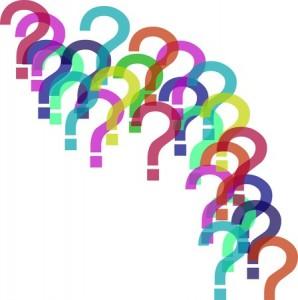 Listed below are the 12 questions I typically ask potential clients. Based on responses, I can then "drill down" where more information is needed.
Do you have your existing website?If a client has an existing website, they're almost always calling me because they know their website is lacking in one of several key areas. Interestingly, it's not uncommon to hear a client they built it themselves on GoDaddy or Network Solutions, only to figure out that these websites NEVER produce.
If this is a startup business without a website, I immediately have to jump into some of the other questions listed below.
Please describe your business?I generally take lots of notes, because it's very important for planning Home page and overall layout. You need to know what your client does before you begin work on their site, including descriptions of products and services the client may sell.
Who are your competitors? Clients typically know who their main competitors are – but not always. It's essential to know who their competitors are, what they offer and what their website looks like.
Can you provide me a list of websites you like AND dislike?
I ask this question as it almost always gives me insight as to what my clients like and dislike in a website.
Do you have a logo?
About 50% of the potential clients who call me without a website do not have a logo. Most have no idea what they want. For those that do, I often have them engage with a logo specialist that I make available to them – but not always. Many times I'm able to craft a logo that more than satisfies my client's logo needs
What special features do you in mind? Does client need e-Commerce shopping cart, BLOG, Forms with emails, Newsletter signup, auto responders, advertising positions, etc.
Do you have a domain name?
Again, I'm often surprised by clients who not only don't have a domain name, but don't even know what a domain name is. I always explain that I'm NOT a registrar, but companies like GoDaddy do an excellent job and have great tech support (far better than Network Solutions and Register.com).
Do you require hosting and/or email?
I've found that medium and large firms already have both of these issues covered, but quite typically, small business want a single point of interface for all things web related. This is one thing that I believe sets North Texas Web Design apart from a lot of web design firms!
What is your time frame for finishing the project?Sometimes a potential client will say that they hope to have their website finished within a week. This is good time to explain that everything depends of how many pages a web site will have, and how much support client will give in approving a final design on time.
How are you going to promote the new site?There are many ways for website marketing through social media, such as Facebook, Twitter, BLOGs, etc. But many clients also realize that they may have to engage a professional for advanced SEO activity.
Do you have Content and Images ready for your website? It's good to set expectations about timely delivery of content, as it's impossible to meet a client's deadline if they fail to provide page text, images, etc.  Some clients expect that you'll provide content production process for free. Now is time to have this discussion.
It's also important to understand if photos are available, or if the client expects me to provide them.  While I'm always good for a "few" royalty images, excess royalty free images will almost certainly raise the price of the project.
Who are the decision makers on this project?Explain that it's critical to know who makes the final decisions.
Always be honest with your clients. We at North Texas Web Design are very proud of the reputation we've built with our client base, including our A+ rating with the Better Business Bureau – who by the way tell us that we're but one of a very small number in the entire DFW area that has earned an A+ rating – something we're very proud of!