Search Engine Optimization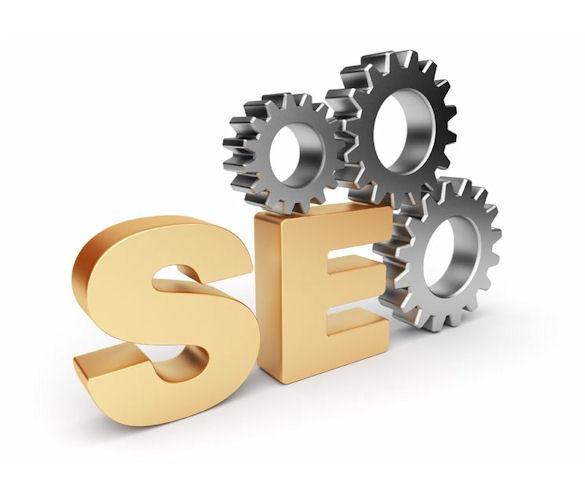 Having your website listed with the major Search Engines is an essential element of creating a visible, effective website. In fact, building and launching a new website, then not following the basic rules which will drive visitors to your website is effectively a waste of your money.
We at North Texas Web Design utilize state-of-the-art Search Engine Optimization (SEO) tools and technology to assist in meeting this need.
North Texas Web Design offers several forms of Search Engine Optimization, to include:
Basic SEO for each website and page on the website we create – this is included in our price.
Modified Local SEO
Full Local SEO
National SEO
North Texas Web Design offers several forms of Search Engine Optimization, to include:
For every WordPress website we create, we utilize Yoast to optimize every page and/or post of your new website – this is included in our price.
As SEO can be expensive, we offer a basic SEO service that includes registering your business with Google Business, Bing, Yelp as well as the top 50 local directories. Depending on what is required, there is an initial fee for the first month, then a recurring, nominal monthly fee. We can provide numerous client referrals that will testify to the success of this rather inexpensive program.
We also offer the services of a full Local SEO campaign – and like our Basic SEO, we can provide any number of client referrals that will document the success of this program.
For those clients who need a national SEO presence, we partner with one of the most reputable SEO and Marketing firms in the United States to meet the needs of a national SEO and Marketing campaign.
North Texas Web Design has been in business since 2004, and has developed the reputation for highest quality in product delivery as well as Customer Service.
And yet as good and professional looking as our website designs are, they will not do well on the web if the owner just launches the website, then does nothing to promote the site with Google and the other major search engines. This is not us – but rather Google who drives all the ways websites are found on the Internet.
Listed below are a few of the top benefits of Search Engine Optimization – SEO:
SEO has proven to be very effective in lead generation for businesses
43% of website traffic is driven by search rankings
Relevant content creation and keyword research is one of the most critical SEO tactics
Organic search engine results are almost 10 times more effective than paid search results
See what some of our customers say about us!
Working with Mike and North Texas Web Design was a great experience. They were able to create my website with the exact same graphic design and requirements I gave them, and it only took them a couple of days. I appreciate the professionalism and the wiliness to listen to my picky demands. My website looks just the way I envision it. I look forward to continue this relationship for future updates. I'm also happy to give some great references to a couple of my buddies for their websites.

Armando Cobo

Stellar! Mike and his team overhauled my website lickety split and are always prompt to respond when I need help maintaining the site to make new changes. I appreciate Mike's personal style of no-nonsense, straight to business, conquer the mountain approach to a goal while at the same time he has a special way to let you know he personally cares about each and every project in a way no other business owner takes time to express.

Kendra Dickson with Gold Buckle Barrel Horses

Over the past 30 years of my career I have had the opportunity to work with a number of IT professionals. I have never worked with someone as good as Mike. He is incredibly responsive even for the smallest requests and makes major changes happen at a very fast pace. I am, repeatedly, impressed every time I have an interaction with him. He is so respectful of his clients and understands, especially with someone like me that has limited IT knowledge and capabilities, how to speak my language so that I understand what is going on. I would highly recommend him for anyone looking to drastically improve their IT capabilities and web design whether it be a small company or a large one.

By Kim Reed of Mimi's Wig Boutique

Working with North Texas Web Design has been a great experience. As a client I have been treated with the utmost professionalism and respect. I truly appreciate the trust relationship I have built with Mike and his team. I highly recommend North Texas Web Design for building and maintaining not only a web site, but a web presence for my brand and my company!

Stan Mefford with Just Shoot Safely
Impressive Search Engine STATS:
70% of the links search users click on are organic.
70-80% of users ignore the paid ads – rather they focus on organic results
75% of users never scroll past the first page search results
Companies that routinely post BLOG articles 434% more indexed pages – WOW – and companies with more indexed pages get far more leads!
Inbound leads cost 61% lower than outbound leads. 
81% of businesses consider their blogs to be an important asset to their businesses.
More about North Texas Web Design