SEO Tips for your Magento 2 eCommerce Website
SEO Tips for Your Magento 2 eCommerce Website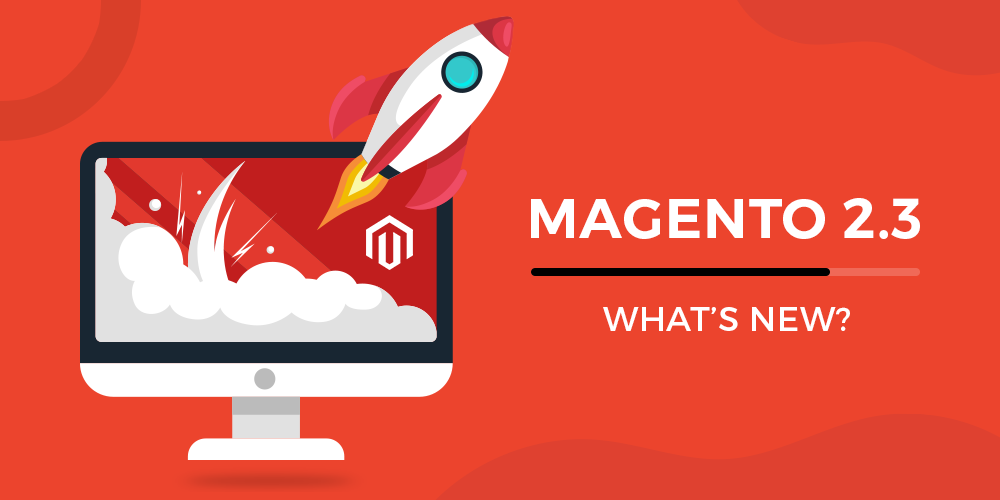 At North Texas Web Design, we know that an eCommerce site either thrives or dies on SEO. SEO is what gets quality traffic to your site, and what keeps people coming back to use your site more often. However, many people don't realize that this is the case. Many people rely on their goods to push their site forward, and while that's one part of the equation, your site won't thrive without proper SEO management.
The first thing you can do to optimize your Magento eCommerce site is to use the right tags for your product pictures. Many people think spamming image tags will bring in more traffic, but it actually negatively affects your site in many ways. First-off, spamming tags actually lowers your site ranking on Google making it harder to find your site.
Also, a multitude of tags brings the wrong people to your site. Don't forget that site traffic isn't the only driving factor causing people to purchase merchandise on your site. People who come to your site need to know what they are getting into, and giving your pictures the right tags will help do that. Proper SEO management of site images will help you bring in quality traffic.
After getting the right tags on your images, make sure to optimize those tags. Try to make your tags as short as possible. Short tags will bring your ranking up on Google by making your site more "search friendly" allowing more people to find you easier. For a jacket you're selling, you could simply have the tags as black, leather, jacket, durable, and that would be good. Try not to load your images with things like your site's name and location.
Next, you can optimize your site by editing its default title and description. Like mentioned above, only use relevant information and keep it simple. The best titles are no more than 60 characters, and your site description should be no longer than 150 characters. Also, don't worry about using site keywords as Google has changed the way sites are ranked based on them.
North Texas Web Design is based out of Plano, Texas, and we have years of experience in creating and optimizing eCommerce sites. Whether you need to start your own site with Magento 2 or would like more tips on SEO optimization, we've got you covered! Give us a call at (214) 534-6830, and we'd be happy to talk to you about your plans or help you create one.
North Texas Web Design specializes in Magento 2 eCommerce websites. As many of our customers desire "one stop shop", we offer annual web hosting on our Linux server – dedicated to Magento hosting only. 
See what some of our customers say about us!
We have had the great pleasure of working with Mike McLeland for a number of years now. The quality of our website is fabulous. The true test is of course, does it make the potential clients want to take the time to inquire about our services? It absolutely does this. He created it so that it is easy for that potential client to decide quickly and with ease that they want to know more about us and our services. This is rare because a lot of websites in our industry in particular are extremely hard to move around once you have arrived.Additionally, Mike has a rare quality as a Web Designer. He understands who he can send an email filled with technical terms to and who he shouldn't. The owner of our company receives the technical emails and I get the total opposite. This makes it so much easier for us to work with him.Lastly, his level of care is, " Off the Charts!" There I no other way to describe it.I hope a lot of other businesses use his services.

By Pamela Hackley of H1 Construction

We came to North Texas Web Design as a new company offering products which are most often searched for on the web. Our website has been one of our most valuable business tools, as we knew it would be. Mike and his team worked very hard to understand our business and the challenges we faced in a very competitive market. I couldn't be happier with our decision to choose them to design our website. We're very proud of it and they are always there when we need to add products or make any changes to the site. We made a great decision to use North Texas Web Design and it pays off for us daily.

US Eco Solutions

Over the past 30 years of my career I have had the opportunity to work with a number of IT professionals. I have never worked with someone as good as Mike. He is incredibly responsive even for the smallest requests and makes major changes happen at a very fast pace. I am, repeatedly, impressed every time I have an interaction with him. He is so respectful of his clients and understands, especially with someone like me that has limited IT knowledge and capabilities, how to speak my language so that I understand what is going on. I would highly recommend him for anyone looking to drastically improve their IT capabilities and web design whether it be a small company or a large one.

By Kim Reed of Mimi's Wig Boutique
More about North Texas Web Design