Services Offered by North Texas Web Design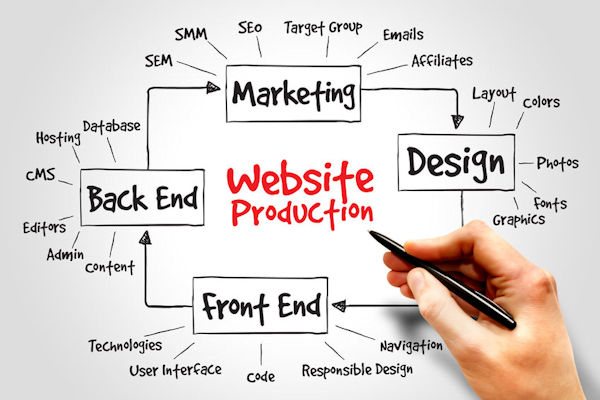 In business since 2004, North Texas Web Design is a full-service one-stop-shop web design firm.
Some of the many services we offer include:
Customized WordPress web development
Customized eCommerce web design using WooCommerce
Customized eCommerce web design using Magento
Custom Database Development
A full range of SEO Services
As a full-service, one-stop-shop web design firm, North Texas Web Design offers an array of services not typically offered by our competition, to include:
We specialize in both WordPress and Magento web designs
We specialize in both traditional business web designs as well as both small and large eCommerce web development
We specialize in Custom Database Applications
We utilize a unique per-page pricing model for most of the work we do for our clients
We offer both Windows and Linux web hosting

For WordPress websites we host on our fully managed WordPress server, we keep WordPress, templates and plugins updated throughout the year – all included as part of our web hosting rate – something nobody else in the industry does!

We offer basic SEO services not typically offered by our competion
We specialize in local SEO services
For every project we build, we offer complimentary training on how to use your Dashboard and maintain your website via Go To Meetings (we never charge for this complimentary service)
Via our reseller arrangement with GoDaddy, we offer:

Domain registration at below market pricing
Email
North Texas Web Design has extensive experience working with WordPress to build customized websites for our clients – including both traditional websites and eCommerce websites.
Our WordPress projects never use the all too common "paint-by-numbers" WordPress designs so many of our competition build – rather, we use a very professional platform that allows us to effectively customize the layout to meet whatever requirements our clients may have. In addition, we routinely have business customers seek us out to take over responsibility for their WordPress websites.
North Texas Web Design also has extensive experience with larger eCommerce projects using Magento.
Since we've been in business, North Texas Web Design has coordinated the development of numerous custom database applications for both non-profit organizations as well as large for-profit businesses. We feel our expertise in this area is unsurpassed in our industry.
Listed below are a few of the top reasons clients pick North Texas Web Design for their business websites:
We are one of the ONLY web design firms in North Texas with an A+ Rating by the Better Business Bureau
We offer unsurpassed Customer Service
We are an Award Winning Web Design firm
See what some of our customers say about us!
North Texas Web Design delivered every positive expectation you can have for an IT project … coached user definition of desired result, delivered on time, in budget, with an on going operational environment that receives continued support, assistance, and attention … A+

Guy George of Butterfield Stage

We have had the great pleasure of working with Mike McLeland for a number of years now. The quality of our website is fabulous. The true test is of course, does it make the potential clients want to take the time to inquire about our services? It absolutely does this. He created it so that it is easy for that potential client to decide quickly and with ease that they want to know more about us and our services. This is rare because a lot of websites in our industry in particular are extremely hard to move around once you have arrived.Additionally, Mike has a rare quality as a Web Designer. He understands who he can send an email filled with technical terms to and who he shouldn't. The owner of our company receives the technical emails and I get the total opposite. This makes it so much easier for us to work with him.Lastly, his level of care is, " Off the Charts!" There I no other way to describe it.I hope a lot of other businesses use his services.

By Pamela Hackley of H1 Construction

We came to North Texas Web Design as a new company offering products which are most often searched for on the web. Our website has been one of our most valuable business tools, as we knew it would be. Mike and his team worked very hard to understand our business and the challenges we faced in a very competitive market. I couldn't be happier with our decision to choose them to design our website. We're very proud of it and they are always there when we need to add products or make any changes to the site. We made a great decision to use North Texas Web Design and it pays off for us daily.

US Eco Solutions

Mike McLeland at Plano Web Design helped our company build our website many years ago. Not only did he do an exceptional job of guiding us on what works well when designing a website, but has continued to provide excellent advise and service over the years. He always responds immediately to any questions or needs that we have and is always exceptionally helpful with ideas and suggestions.

By Becky Hary of Speech and OT

Stellar! Mike and his team overhauled my website lickety split and are always prompt to respond when I need help maintaining the site to make new changes. I appreciate Mike's personal style of no-nonsense, straight to business, conquer the mountain approach to a goal while at the same time he has a special way to let you know he personally cares about each and every project in a way no other business owner takes time to express.

Kendra Dickson with Gold Buckle Barrel Horses
Other WordPress Web Design Resources are listed below:
A few of our recent projects include:
No slides found, please add some!
More about North Texas Web Design