Website Maintenance & Support
Website maintenance is crucial for ensuring that your WordPress site is running smoothly and remains secure. It involves a range of tasks, such as updating WordPress core files, plugins, and themes, performing backups, and monitoring site performance. Failure to perform regular maintenance tasks can result in site downtime, security breaches, and loss of data.
At North Texas Web Design, we take care of all of these tasks for our clients, ensuring that their WordPress sites are running smoothly and remain secure. Our team of experienced developers monitors our clients' sites for issues, updates, and security threats. We take a proactive approach to maintenance, meaning we identify and resolve problems before they become major issues.
We also recognize the potential for updates to cause problems, such as conflicts between plugins or themes. That's why we test all updates and ensure that they are running smoothly before deploying them to our clients' sites. This approach helps us to minimize the risk of issues arising and ensures that our clients' sites are always up-to-date and running smoothly.
Website maintenance is essential for the smooth running and security of your WordPress site. At North Texas Web Design's maintenance service, we take care of all the necessary tasks to ensure that our clients' sites remain secure, up-to-date, and running smoothly. Our proactive approach, thorough testing, and experience help us to identify and resolve issues quickly, minimizing downtime and ensuring that our clients' sites are always performing at their best.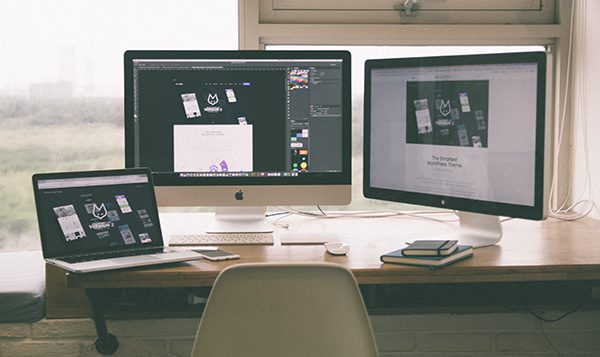 Expertise & Experience
With our team of skilled professionals and extensive industry experience, we provide expert guidance and deliver high-quality web development solutions that meet client objectives.
Comprehensive Services
From WordPress Website Design to E-commerce Solutions and Website Redesign & Refresh, our comprehensive range of services caters to all aspects of web development, ensuring a seamless and integrated approach.
Client-Centric Approach
We prioritize our clients' satisfaction and success, offering personalized solutions, attentive communication, and exceptional customer service throughout the entire project journey.
Why You Can't Afford to Ignore Professional Website Maintenance and Support
Leaving your website without regular maintenance is risky and can result in significant consequences for your business. Firstly, not maintaining your site can lead to security vulnerabilities, which can leave your site open to hacking and malware. This can damage your reputation, cause data breaches, and even result in legal action if sensitive information is compromised. By conducting regular maintenance, you can ensure that your site's security is up-to-date and prevent potential attacks.
Secondly, failing to maintain your site can result in slow loading speeds and poor performance. This can drive visitors away from your site and impact your search engine rankings, ultimately resulting in a loss of traffic and potential customers. By regularly optimizing your site's performance, you can improve its speed and ensure that visitors have a positive experience, increasing the likelihood of conversions.
Lastly, a lack of maintenance can also result in technical issues and errors, which can cause your site to crash or display incorrectly. This can be frustrating for visitors and may result in lost revenue or missed opportunities. By conducting regular maintenance, you can identify and resolve any technical issues before they become major problems.
Quick support is also crucial in ensuring that any issues that do arise can be resolved quickly and efficiently. Without quick support, your site may experience extended downtime, resulting in lost revenue and frustration for visitors.
At North Texas Web Design, we pride ourselves on providing hands-on customer support and fast turnaround times. Our dedicated team is committed to ensuring that all of our clients' needs are met in a timely and efficient manner, with a maximum turnaround time of just one day. We understand the importance of a well-maintained and supported website, and strive to exceed our clients' expectations in all aspects of our service. It is this level of dedication and commitment that has resulted in many of our clients returning to us for their web design and maintenance needs time and time again.
What Our Customers are Saying

Could not be more pleased. I absolutely love my new online art gallery/website. Richard is a great guy, and does solid work at a fair price. Go with him and he'll get a fantastic website done to your liking and surprisingly fast. Such a good experience. I'd give 6 stars if I could.

Andy Buchanan

These folks are amazing! I was looking for a company to design and host my website, and I was very impressed with the work of North Texas Web Design. What impressed me was the level of communication from the team. Richard always answers any questions and provides recommendations on how to get the most from my hosting. Another thing that impressed me was the quality of the work. The website they designed for me is both visually appealing and user-friendly. It's clear that they put a lot of thought and effort into creating a website that would meet my needs.

Jeff McCullock

Laura Mac Salons

I've worked with Mike on the creation of two web sites. We are a non-profit volunteer organization with no technical and limited marketing experience.  Mike gently but firmly led us through the process of creating a website. He offered design and content suggestions, while encouraging a dialogue so that our website would truly reflect our values. We communicated easily and never got bogged down in "techno-speak". If you're looking for Dallas Web Design look no further! He was responsive and timely.Mike was a truly our partner. The entire experience was a pleasure.

Ellen J. Curnes

As highly regarded technology company and involved with US Department Of Defense, we needed to update our company website reflecting critical and very specific design requirements.   North Texas Web Design accepted the responsibility and helped us to fulfill our objective with 100% satisfaction.  Their professionalism, understanding, attention to detail, quickness and friendly attitude were impressive.  We would be asking their help for any future needs and would love to recommend to any of our business partners.

Dilip

I couldn't be more satisfied with my website.  Mike did a wonderful job over a very short time and his fee was a great fit for my budget. He had great intuition for designing what I was thinking.  I can't say enough about how pleased I am. I would definitely use him again when the time comes.

Steve Platt

You did a great job. I have also told a couple of people about you and hopefully you will hear from them soon.

Ronnie

Owner – RCA Services