When SG Systems first came to us over three years ago, we built them a customized Classic Windows asp website, with the overall design attributed to their president, Stuart Hunt. Over the past three years, we've added significantly to this website, adding many pages, photos and videos. Very quickly, their site did well with the search engines, especially Google – which of course made us proud.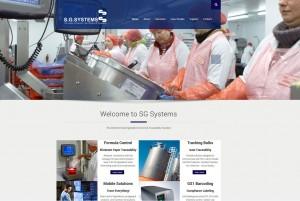 In recent weeks, I began suggesting reasons why they should consider redesigning their site to a WordPress website.  Not only would it reduce cost for them going forward (WordPress is after all a Content Management System clients can manage themselves), but it would potentially be even better from an SEO perspective.  Why is this you might ask?
Google and the other search engines like the structure of WordPress
SEO Plugs, such as the Yoast plug, make it easier than ever to optimize individual pages and posts, which is more important today than ever
Many WordPress templates are now responsive, negating the need for a mobile version of your website.  Just about every customer we've had this year has asked that their website be "responsive" – something we've not had requested so much in years past.
With WordPress, it's easier than ever to keep your site current, especially with BLOG posts, or articles. Such articles represent promotional advertising, or marketing, and allow clients to continually refresh their website with "fresh content".
If your business needs a new website, or your old website is in need of a complete redo, please give us a call at 214-534-6830. We'd love to work with you to accomplish your Internet goals and objectives.