It's early April, 2015 as I write this article. In just under three weeks – on April 21st specifically, Google will implement one of the most significant changes to its search algorithm in history as it relates to mobile responsive web designs– at least from our perspective.
On April 21st, Google will begin prioritizing websites that are mobile responsive. Another way of say this is that Google will begin penalizing websites that are not mobile responsive (more on what mobile responsive means later). More specifically, searches from mobile devices (tablets and smart phones) will give priority to websites that are mobile responsive. Websites that are not mobile responsive will fall to the bottom of the pile (sorry for being so direct).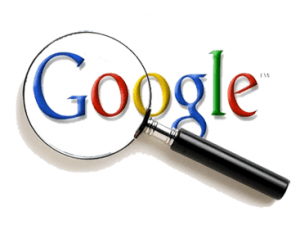 As an example, say you're searching for a plumber from your home computer – no problem. The same old plumbers that have old style websites will still appear (at least for now). But let's say you're in your car and the wife calls and says your dishwasher is flooding the kitchen – so you search for a local plumber. Google will give priority to local websites that are mobile responsive. The same old plumber you've always used may be on page 2 million – who knows?
So why is this so important to Google?
More and more people are browsing the Internet using their mobile devices than ever before. 60% of today's Internet searches are made from mobile devices (and this is growing every month). Even more importantly, 70 % of the mobile searches lead to action within one hour – WOW! This all means that making your business presence mobile friendly is absolutely essential – assuming you want to stay in business!
Having a website with a mobile responsive design is simply the best way to make the most out of mobile traffic by offering greater user experience.
Responsive design came about in 2012 …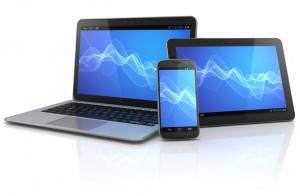 In layman's terms, responsive design means web pages are able to reformat themselves depending on the device they are being opened on. Said differently, it really makes no difference if the user is using a full size computer, a laptop, a tablet or a smart phone – the content can be seen in the most appropriate way and users are done with the annoying scrolling through the pages in order to read the whole text on a page.
What made responsive design so revolutionary in the web industry is that it solved the problem of creating two different websites – one for mobile and one for desktop!
Google says responsive is a must!
The biggest search engine in the world now favors responsive design. Google's SEO criteria is all about the "user experience" – which means both "mobile responsive" and "local". When presenting results for mobile searches, Google prioritizes mobile-optimized websites. In addition, mobile responsive websites have a single URL and the same HTML, making it easy for Google to crawl and index the content.
In recent weeks, as a web master, I've received countless emails from Google noting "errors" on websites I built years ago before there was mobile responsive technology. While I take exception to Google's use of the term "error", it's safe to bet that Google will penalize non-responsive websites when done from a mobile device – and who knows when they'll start doing this from any device?
Greater User Experience for your visitors
If you want your website to be found by everyone, you MUST have a mobile responsive website. With a responsive design, all versions of your website use the same code and design. Responsive means that your content is easily arranged to the scale of any device.
Your online marketing works better with responsive design
People use their mobile to read their emails, to search and read content, to interact with brands, to use social media. Simply said, all aspects of your online marketing efforts are dependent on mobile. Content, email, search or social media marketing will bring you more success if it is applied to a responsive website. Furthermore, you don't have to promote different content – one for mobile and one for desktop.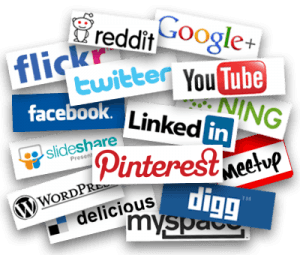 Social Media
When talking about content marketing and responsive design, you benefit the most from offering your mobile audience the opportunity not only to read but to use your social media buttons as well.
Aa responsive website adds value to your social media marketing as well. If a person click a promoted item on your Facebook page from their mobile, they will be able to purchase this item exactly like they would on their desktop.
Listed below are a few recent articles written by North Texas Web Design on the subject of Mobile Responsive Designs
Questions?
If you have any questions about mobile responsive designs, please call North Texas Web Design at 214-534-6830.