The Importance of Site Loading Speed
The Importance of Site Loading Speed
Queuing theory is something which utilizes data to determine whether businesses should employ additional people or install a new elevator, all based off of the idea that even the most patient people today do not wait in lines. Waiting in lines results in frustrations and those frustrations exist in the virtual world too. If a website takes too long to load, people leave. Just the same as they walk out of a building when the line is too long.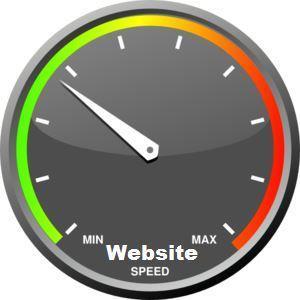 Google's Page Speed Performance
Google now uses its speed tool to reward websites that download quickly. Page Speed analyzes the performance of various web pages and provides suggestions on how they can function faster, in much the same way as queuing theory works for tangible business space.
Why should Google, or anyone else for that matter, care about site speed?
Web surfers prefer faster searches and even faster results. Page speed is an important factor in Google's ranking algorithms, and with faster website loading, companies can gain more organic traffic.
Why follow the suggestions?
Mobile sites get penalized for slow loading.
Slow sites bring down user experience, which is bad for everyone. In the U.S. 51% of online shoppers will not complete their purchase if a page loads too quickly. Almost half of users today expect websites to load in 2 seconds, and when traffic is at its peak 75% of consumers will go to a competitor rather than wait for a slow page to load.
And while it might seem like making your website faster won't pay off, studies indicate that one second delay can result in a loss of 7% in sales.
What causes slow loading?
The first potential cause of slow loading is the web most. Cheap hosts might save money in the short term but the lack of reliability can result in the aforementioned loss of sales, all because of slow loading.
Un-optimized images are images with extra data for comments or inefficient DEFLATE compressors.
Widget/Plugin buttons or comments can cause an overload and bring down loading time. What's more, incompatible plugins or apps might not play well with other browsers or devices and the result is a slow loading time.
So what can be done?
Use tests to verify the current speed of you site. Once you find out whether it is working in your favor or against you, make sure to start taking measures to improve site performance and watch customer satisfaction improve with it.