The Top 5 eCommerce Design Trends in 2020
The Top 5 eCommerce Design Trends in 2020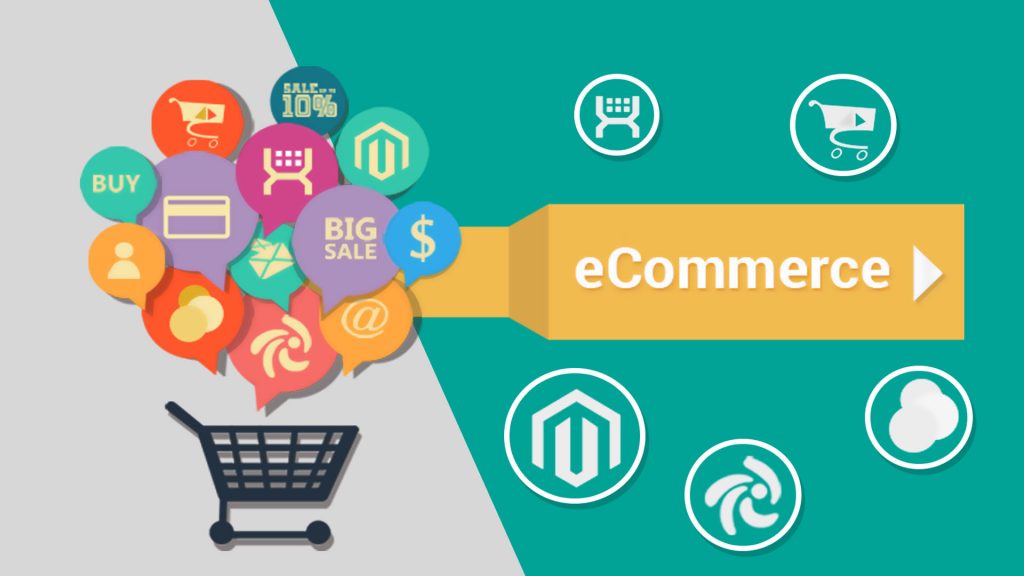 Because web design is ever-evolving, each year brings fresh concepts, and 2020 is no different. This year, you'll see trends based on changing user patterns and once ignored concepts that are currently growing in priority. This means that eCommerce entrepreneurs will need to keep their websites engaging for shoppers, in order to make them profitable and to grow their businesses..
Here are 5 eCommerce design trends for 2020 that will enhance the online shopping experience and make visitors to your site want to stick around and purchase your products.
Interactive Shopping
In 2020, you'll see more and more websites using innovative interactions like animation and cinemagraphs. You can expect to see animated loading bars, icon rotations and cool buttons to grab users' attention.
On homepages, cinemagraphs will gain predominance. Cinemagraphs are small, repeating animations typically created in GIF format. In 2020 however, they will take more subtle forms, such as background images and homepage banners.
Chatbots
Chatbots with artificial intelligence will help personalize online shoppers' experiences in 2020. These digital assistants have evolved beyond just answering queries about products and usage. They can now help with purchase decisions, deliver shipping notifications and offer discount codes.
Striking Colors
Colors are not solely for aesthetics. In web design, they serve to connect with customers. The past few years may have been about minimalism and white space, but 2020 will be about bright, bold colors. For owners of eCommerce sites, this means intelligent use of striking colors to convey engaging messages and create a positive experience for shoppers. You'll also see eye-catching colors combined with textural elements, such as interesting navigational aids and letters with highlights.
Storytelling
You can tell a moving brand story through the use of various design approaches. Including your story in your website development can really breathe life into your brand. Not only does storytelling create an emotional connection with your customers, it also establishes trust and credibility. Your brand story is like no one else's, and as such, is guaranteed to make you stand out from the crowd. Be sure to show your passion for your product or service and include your humble beginnings, as well as a solution for your customers' needs.
Original Photography
Choosing low-quality, stock photos for your eCommerce site is counterproductive. 2020 trends include a focus on custom, high-quality, original photos by professional photographers. This will add a sense of authenticity to your website and make it memorable to shoppers. Steer clear of stock images to keep your website from feeling tired and unmemorable.
North Texas Web Design in Plano, TX offers an extensive range of custom, cost-efficient web design and hosting services to fit your brand's every need. Contact us to learn more about how we can help you get the most out of your eCommerce website.
If you need a custom eCommerce website, look no further than North Texas Web Design of McKinney, Texas. We have vast experience at developing and implementing eCommerce websites and applications.
See what some of our customers say about us!
We have had the great pleasure of working with Mike McLeland for a number of years now. The quality of our website is fabulous. The true test is of course, does it make the potential clients want to take the time to inquire about our services? It absolutely does this. He created it so that it is easy for that potential client to decide quickly and with ease that they want to know more about us and our services. This is rare because a lot of websites in our industry in particular are extremely hard to move around once you have arrived.Additionally, Mike has a rare quality as a Web Designer. He understands who he can send an email filled with technical terms to and who he shouldn't. The owner of our company receives the technical emails and I get the total opposite. This makes it so much easier for us to work with him.Lastly, his level of care is, " Off the Charts!" There I no other way to describe it.I hope a lot of other businesses use his services.

By Pamela Hackley of H1 Construction

Stellar! Mike and his team overhauled my website lickety split and are always prompt to respond when I need help maintaining the site to make new changes. I appreciate Mike's personal style of no-nonsense, straight to business, conquer the mountain approach to a goal while at the same time he has a special way to let you know he personally cares about each and every project in a way no other business owner takes time to express.

Kendra Dickson with Gold Buckle Barrel Horses

North Texas Web Design delivered every positive expectation you can have for an IT project … coached user definition of desired result, delivered on time, in budget, with an on going operational environment that receives continued support, assistance, and attention … A+

Guy George of Butterfield Stage