Things to Do Before Updating WordPress to Latest Version
Things to Do Before Updating WordPress to Latest Version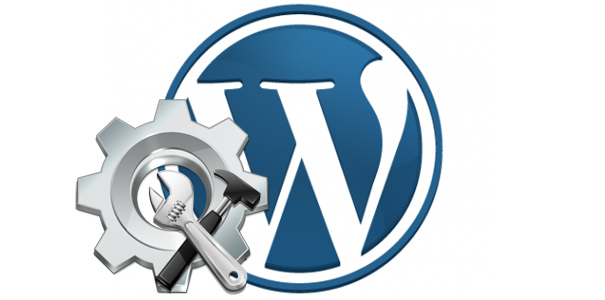 Unless you have been out of touch for a while, chances are, you have heard about the newest version of WordPress, often called Gutenberg. It is a big upgrade, and allows for a lot of additional customization of the former versions. If you want to upgrade, it is worth giving it a try. However, you have to make sure you do a few things to successfully upgrade without hiccups. Here are a few of the most important things to do prior to hitting that "upgrade" button in your dashboard.
Taking the Right Steps Can Ensure a Better Upgrade
In order to give you the best chances of a successful upgrade, you need to make sure that you do things in the right order. First, you need to make sure whatever host you are using has the right requirements met in order to upgrade. MySQL needs to be at 5.0 or higher. PHP needs to be at 5.2.4 or higher. Otherwise, you need to have the mod_rewrite Apache module in place.
From there, you need to go into your dashboard and make sure to upgrade things that you will need with the newest version of WordPress. First, make sure your theme is updated. If you are not sure if your theme is compatible, make sure you find out from the creator. Then, once your theme is good to go, then you want to upgrade your plugins, one at a time. Once everything is updated, you want to create a backup copy of your website just in case anything goes wrong.
Then Comes the Actual Update of WordPress
Once you have everything else set, it is time to perform the update of WordPress. In most instances, this will not take long, but it will take longer than a tiny update would since this update is a bit larger. Once your update is done, go and look at your website on the front end. Everything should still be in place, but if it isn't, then you want to make sure that you fix things right away.
Still not quite sure that you want to tackle this type of an update on your own? That is what we are here for at North Texas Web Design. Call us and let us help you. We can do the hard work for you so that you only have the fun of the new backend design to worry about!
North Texas Web Design specializes in WordPress websites – both eCommerce and non-eCommerce. As many of our customers desire "one stop shop", we offer web hosting on our dedicated Linux server. For those clients whom we host, we include quarterly updating of WordPress, template(s) and all plugins – something nobody else includes in their hosting plans.
See what some of our customers say about us!
North Texas Web Design delivered every positive expectation you can have for an IT project … coached user definition of desired result, delivered on time, in budget, with an on going operational environment that receives continued support, assistance, and attention … A+

Guy George of Butterfield Stage

Mike McLeland at Plano Web Design helped our company build our website many years ago. Not only did he do an exceptional job of guiding us on what works well when designing a website, but has continued to provide excellent advise and service over the years. He always responds immediately to any questions or needs that we have and is always exceptionally helpful with ideas and suggestions.

By Becky Hary of Speech and OT

The most important thing these days is SERVICE…period. That is, a company provides it, or they don't! Now don't get taken like we all have, there are many levels of service from basically nothing ("are you sure you have the device plugged IN and turned ON?" or "I can't understand what you are saying, can you speak English? or do you even know how to spell WEB PAGE?….totally useless service) to placing the service call, having a human answer the phone that can speak and understand English without a "out on the edge" accent and expeditiously remediate the problem! One that is with you the entire way. In my opinion PWD/NTWD provides the highest level.I have been with NTWD for about 5 years with several Web Sites and numerous email accounts and yes I did have a glitsh, well more it was a change of server. I was on the phone with them and the problem was resolved, just like that! It wasn't really a problem but a change in configuration, even better.The next most important thing is quality. NTWD provides top quality work. Basically anyone can build a web page or host data or email. Mike at NTWD delivers the best that is possible, always there and only a phone call away….if you happen to need help. SECURITY????? That is a big concern and should be of everyone! I am totally concerned about security but not with my NTWD services. I know they are covered, Mike keeps up with technology.I have a choice and so do you. You want to have a strong and SAFE site and service? Do not go any further, simply go to NTWD. As an overall package (design and service), there is none better.Dang I forgot to mention money, fees, skins, bucks, green backs, dough, bread….etc. You want a strong quality product (and service) for a very reasonable price……. The work is done for you. Go to NTWD. Don't go anywhere else. If you already have, get your tail to NTWD as soon as you can.

By Gordon McAleb of Einstein Engineering
More about North Texas Web Design