Three Factors to Consider When Hiring a Magento Specialist
Having the right Magento specialist on your side can give your website or eCommerce store the best possible look and experience. If you try and do it all on your own, you could make a simple mistake that could cost you time, and more importantly, cost you customers. Turning to an expert gives you the opportunity to get the work done quickly, and does not carry with it the risks that doing it all on your own can. If you want to look into hiring a Magento specialist, here are some considerations to make.
You Want Someone Who Knows What They Are Doing
You really need to make sure when hiring a Magento specialist, that you hire someone with the right technical expertise to get the job done. Hiring someone that is just figuring out how to use Magento properly puts the same risks in front of you that doing it yourself does. Instead, you want to make sure that you talk to them about what they can do, and see examples of their previous work as proof.
How Long They Have Been Doing This Type of Work
Again, you do not want to hire a novice when you want help with a Magento website. Ideally, you want to only speak with those who have been in the business for at least ten years. This gives them the time to know what they are doing. Plus, that gives them enough time to have worked on enough projects so they know the common mistakes and how to avoid them. If you can work with someone with at least ten years of experience, you are more likely to get the results you want.
Find Out What Others Think
You want someone that is also going to have a good reputation. You want to see that they have testimonials on their website or reviews on common review sites, if possible. Ideally, you want to find someone that is also highly rated with the BBB. An A+ rating is what you should look for, as that shows others have been satisfied with the results they got from working with this expert.
If you find someone that fits all of these categories, then do not forget about the importance of regular communication and a good price. You want someone that quotes in the middle of the pack, and is able to communicate with you as often as you need it. Just make sure you hire a Magento expert that is going to be able to give you the results you are looking for, as that is the ultimate goal.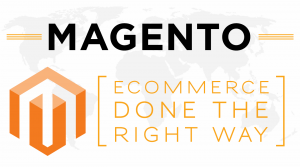 Additional Magento Resources
Two Magento Websites
LIVE or Under Construction