4 Reasons to Choose Magento for your Online Business
Magento is an online business platform that provides multiple abilities to users. With their beautiful layouts, expert help and of course, easy to use backend user controls; everyone can have an online business website that is sharp and professional.
There are many reasons why an online business owner could, and should, use Magento for their business needs.
Built for eCommerce
Everyone that sells online wants a platform that is going to deliver the best results. Some of the other options on the market are not going to provide a clean, clear shopping cart for users to use. This can become a problem since user-friendliness is a big part of owning an online shop.
Magento was built for eCommerce, for both the owner of the business and the customers that come to shop with them. Beautiful, easy to use and build platforms provide ease of use and effortless controls for everyone involved.
Mobile Friendly
As technology continues to grow, so does the use of mobile phones. When the website or eCommerce platform is able to be reached through multiple devices, the business can grab the attention of more customers. This in turn, boosts their sales, which is why Magento helps owners create beautiful mobile websites.
Both mobile and computer versions are available to business owners creating a website. Both platforms can be customized to the owners liking easily.
SEO Friendly
Google and other search engines rank these stores and businesses. SEO is a big tactic for online marketing efforts. Magento supports and helps the business owner go through and optimize their content throughout all pages of the businesses website. Magento even offers resources and assistance in terms of online market strategies.
Performance
The performance of the website that you create through Magento is top rated. With smooth transitioning, clear graphics and the ability to create stunning, eye-catching pages, Magento is second to none. Everyone can benefit from a website that runs and works smoothly.
Performance is everything for websites. Not only for businesses, but for the outcome of how the website is ranked and visited by the general public. If a website does not perform well, it does not get attention.
People do not turn to Magento just for these four reasons. There are multiple reasons why someone would want to use their platform. Businesses have found that there are so many benefits that it would be silly not to choose this as your website builder.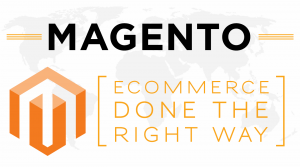 Additional Magento Resources
Two Magento Websites
LIVE or Under Construction