Why use NTXWD for Search Engine Optimization?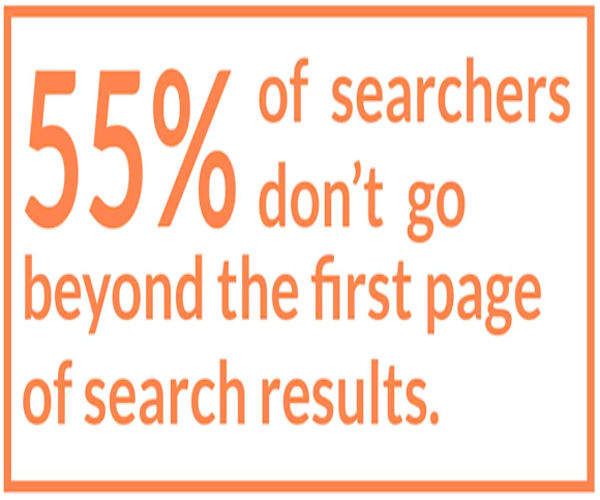 North Texas Web Design has been in business long enough, and have experienced years of changing algorithms by Google to understand just how important Search Engine Optimization (SEO) is to a business website. In fact, we've told prospective customers not to spend their money on a new website if they are not going to follow the rules that Google has put into play across the Internet – that not adhering to the rules of the web is a waste of their money.
North Texas Web Design utilizes state-of-the-art Search Engine Optimization (SEO) tools and technology to assist in meeting this need.
North Texas Web Design offers several forms of Search Engine Optimization, to include:
Basic SEO for each website and page on the website we create – this is included in our price.
Modified/Local SEO
Full/Local SEO
National SEO
Basic SEO Services provided by NTXWD:
For all WordPress projects we build, we optimize all pages and posts using the Yoast plugin – this is complimentary of course!
For all Magento projects we build, we manually add keywords and meta description on all pages and products – again this is complimentary!
We submit your site to Google and Bing via our Web Master accounts.
Modified/Local SEO Svcs Offered by NTXWD:
We offer a range of options, depending on client needs, but our SEO options and services include:

Register your website with Google Business
Register your website with Bing
Register your website with Yelp
Register your website with the top 50 local directories in the city of your choice.
Monthly Progress Report

The above involves an initial charge for the first month, followed by a small, nominal charge each subsequent month, while we monitor progress and web visibility.
Full/Local SEO Svcs Offered by NTXWD:
Professional Keyword and Analytics Analysis
Includes up to 12 Keyword Phrases
Includes up to 6 Cities (for Local Landing Pages)
3-4 article submittals every month
Social Bookmarking
Monthly Progress Report
Full/National SEO Svcs Offered by NTXWD:
10 years of experience increasing organic search traffic for SMBs and publically-traded companies

100% white-hat SEO practices.  No overseas outsourcing.  We follow search engine guidelines.

SEO services include:

Identifying target audience
Keyword research
Content development
On-page SEO
Monthly reporting

No contracts, we bill month-to-month
No set up fees
See what some of our customers say about us!
Working with North Texas Web Design has been a great experience. As a client I have been treated with the utmost professionalism and respect. I truly appreciate the trust relationship I have built with Mike and his team. I highly recommend North Texas Web Design for building and maintaining not only a web site, but a web presence for my brand and my company!

Stan Mefford with Just Shoot Safely

We came to North Texas Web Design as a new company offering products which are most often searched for on the web. Our website has been one of our most valuable business tools, as we knew it would be. Mike and his team worked very hard to understand our business and the challenges we faced in a very competitive market. I couldn't be happier with our decision to choose them to design our website. We're very proud of it and they are always there when we need to add products or make any changes to the site. We made a great decision to use North Texas Web Design and it pays off for us daily.

US Eco Solutions

The most important thing these days is SERVICE…period. That is, a company provides it, or they don't! Now don't get taken like we all have, there are many levels of service from basically nothing ("are you sure you have the device plugged IN and turned ON?" or "I can't understand what you are saying, can you speak English? or do you even know how to spell WEB PAGE?….totally useless service) to placing the service call, having a human answer the phone that can speak and understand English without a "out on the edge" accent and expeditiously remediate the problem! One that is with you the entire way. In my opinion PWD/NTWD provides the highest level.I have been with NTWD for about 5 years with several Web Sites and numerous email accounts and yes I did have a glitsh, well more it was a change of server. I was on the phone with them and the problem was resolved, just like that! It wasn't really a problem but a change in configuration, even better.The next most important thing is quality. NTWD provides top quality work. Basically anyone can build a web page or host data or email. Mike at NTWD delivers the best that is possible, always there and only a phone call away….if you happen to need help. SECURITY????? That is a big concern and should be of everyone! I am totally concerned about security but not with my NTWD services. I know they are covered, Mike keeps up with technology.I have a choice and so do you. You want to have a strong and SAFE site and service? Do not go any further, simply go to NTWD. As an overall package (design and service), there is none better.Dang I forgot to mention money, fees, skins, bucks, green backs, dough, bread….etc. You want a strong quality product (and service) for a very reasonable price……. The work is done for you. Go to NTWD. Don't go anywhere else. If you already have, get your tail to NTWD as soon as you can.

By Gordon McAleb of Einstein Engineering
Impressive Search Engine STATS:
70% of the links search users click on are organic.
70-80% of users ignore the paid ads – rather they focus on organic results
75% of users never scroll past the first page search results
Companies that routinely post BLOG articles 434% more indexed pages – WOW – and companies with more indexed pages get far more leads!
Inbound leads cost 61% lower than outbound leads. 
81% of businesses consider their blogs to be an important asset to their businesses.
More about North Texas Web Design