Why use NTXWD for Search Engine Optimization?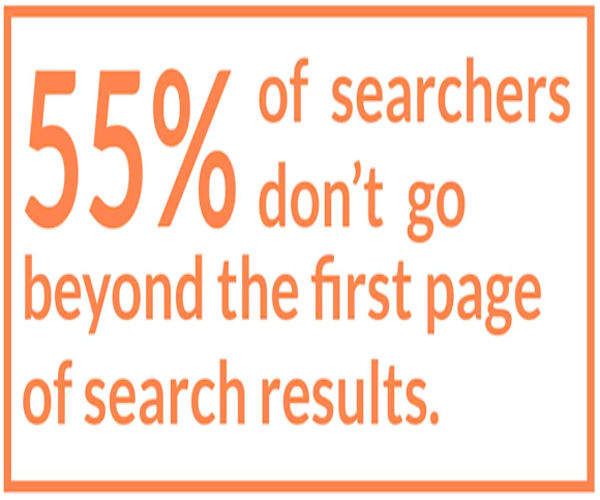 North Texas Web Design has been in business long enough, and have experienced years of changing algorithms by Google to understand just how important Search Engine Optimization (SEO) is to a business website. In fact, we've told prospective customers not to spend their money on a new website if they are not going to follow the rules that Google has put into play across the Internet – that not adhering to the rules of the web is a waste of their money.
North Texas Web Design utilizes state-of-the-art Search Engine Optimization (SEO) tools and technology to assist in meeting this need.
North Texas Web Design offers several forms of Search Engine Optimization, to include:
Basic SEO for each website and page on the website we create – this is included in our price.
Modified/Local SEO
Full/Local SEO
National SEO
Basic SEO Services provided by NTXWD:
For all WordPress projects we build, we optimize all pages and posts using the Yoast plugin – this is complimentary of course!
For all Magento projects we build, we manually add keywords and meta description on all pages and products – again this is complimentary!
We submit your site to Google and Bing via our Web Master accounts.
Modified/Local SEO Svcs Offered by NTXWD:
We offer a range of options, depending on client needs, but our SEO options and services include:

Register your website with Google Business
Register your website with Bing
Register your website with Yelp
Register your website with the top 50 local directories in the city of your choice.
Monthly Progress Report

The above involves an initial charge for the first month, followed by a small, nominal charge each subsequent month, while we monitor progress and web visibility.
Full/Local SEO Svcs Offered by NTXWD:
Professional Keyword and Analytics Analysis
Includes up to 12 Keyword Phrases
Includes up to 6 Cities (for Local Landing Pages)
3-4 article submittals every month
Social Bookmarking
Monthly Progress Report
Full/National SEO Svcs Offered by NTXWD:
10 years of experience increasing organic search traffic for SMBs and publically-traded companies

100% white-hat SEO practices.  No overseas outsourcing.  We follow search engine guidelines.

SEO services include:

Identifying target audience
Keyword research
Content development
On-page SEO
Monthly reporting

No contracts, we bill month-to-month
No set up fees
See what some of our customers say about us!
Stellar! Mike and his team overhauled my website lickety split and are always prompt to respond when I need help maintaining the site to make new changes. I appreciate Mike's personal style of no-nonsense, straight to business, conquer the mountain approach to a goal while at the same time he has a special way to let you know he personally cares about each and every project in a way no other business owner takes time to express.

Kendra Dickson with Gold Buckle Barrel Horses

We have had the great pleasure of working with Mike McLeland for a number of years now. The quality of our website is fabulous. The true test is of course, does it make the potential clients want to take the time to inquire about our services? It absolutely does this. He created it so that it is easy for that potential client to decide quickly and with ease that they want to know more about us and our services. This is rare because a lot of websites in our industry in particular are extremely hard to move around once you have arrived.Additionally, Mike has a rare quality as a Web Designer. He understands who he can send an email filled with technical terms to and who he shouldn't. The owner of our company receives the technical emails and I get the total opposite. This makes it so much easier for us to work with him.Lastly, his level of care is, " Off the Charts!" There I no other way to describe it.I hope a lot of other businesses use his services.

By Pamela Hackley of H1 Construction

Over the past 30 years of my career I have had the opportunity to work with a number of IT professionals. I have never worked with someone as good as Mike. He is incredibly responsive even for the smallest requests and makes major changes happen at a very fast pace. I am, repeatedly, impressed every time I have an interaction with him. He is so respectful of his clients and understands, especially with someone like me that has limited IT knowledge and capabilities, how to speak my language so that I understand what is going on. I would highly recommend him for anyone looking to drastically improve their IT capabilities and web design whether it be a small company or a large one.

By Kim Reed of Mimi's Wig Boutique
Impressive Search Engine STATS:
70% of the links search users click on are organic.
70-80% of users ignore the paid ads – rather they focus on organic results
75% of users never scroll past the first page search results
Companies that routinely post BLOG articles 434% more indexed pages – WOW – and companies with more indexed pages get far more leads!
Inbound leads cost 61% lower than outbound leads. 
81% of businesses consider their blogs to be an important asset to their businesses.
More about North Texas Web Design