Web Design for clients in the City of Grand Prairie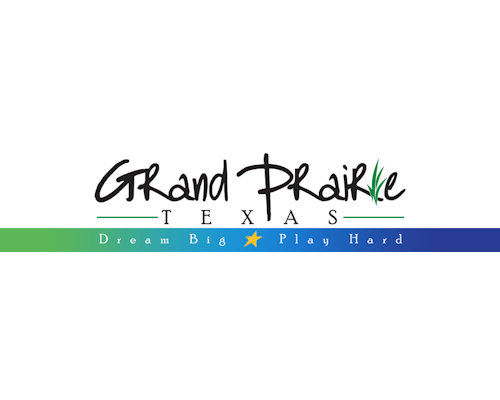 North Texas Web Design specializes in custom, affordable and professional website designs serving customers in Grand Prairie and throughout North Texas and the United States.
We offer a complete range of custom web design services necessary to meet your Internet and eCommerce needs.
We are a full-service one-stop Web Design firm and specialize in:
WordPress Web Designs for clients in Grand Prairie, Texas
eCommerce online store websites including both WordPress and Magento
Custom Database applications
Search Engine Optimization
Web Hosting
Domain Name Registration
And more …
North Texas Web Design has been in business and servicing clients in Grand Prairie, Texas since 2004. We have developed the reputation for highest quality in product delivery as well as Customer Service.
Every WordPress and Magento website we deliver comes with complimentary Dashboard training using Go To Meetings – allowing our Grand Prairie customers to become independent in managing their online store.
We have extensive experience working with WordPress to build customized websites for our Grand Prairie clients – including both traditional websites and eCommerce websites.
North Texas Web Design also has extensive experience in designing, implementing, and maintaining high-performing, robust custom database applications for a wide variety of applications and clients.
Listed below are a few of the top reasons North Texas Web Design is so popular in Grand Prairie, Texas:
We are an Award Winning Web Design Firm
We are one of the only Web Design Firms in North Texas with a A+ Rating by the Better Business Bureau
We specialize in customized WordPress designs for clients in Grand Prairie, Texas
We specialize in eCommerce, including WordPress and Magento
We specialize in Custom Database Development
We specialize in Search Engine Optimization (SEO) – and especially Local SEO
More about North Texas Web Design
We are a one-stop Web Design firm for our Grand Prairie, Texas clients and offer a full range of services, to include:
Domain Registration (we are a GoDaddy Reseller)
Web Hosting, to include:

Our own dedicated WordPress server
Linux hosting for html applications other than WordPress
Linux hosting with Simple Helix for all Magento eCommerce application
Windows hosting with SmarterASP.net for all custom database and Windows ASP applications

Outstanding Customer Service! Our office hours, like a most businesses, are 9-5 Monday thru Friday, but we monitor emails almost 7×24 and it's not unusual for us to talk with clients 7 days a week as we strive to meet and exceed their expectations
Web Visibility

We strive to help customers understand the complexities of web visibility, often referred to as Search Engine Optimization.
We offer a full range of SEO services – from small affordable local SEO to a full national SEO and Marketing Campaign
If you are a Grand Prairie Business Owner and need a new website – or simply have questions about your existing website – give North Texas Web Design a call at 214-534-6830.
See what some of our customers saying about us!
Working with North Texas Web Design has been a great experience. As a client I have been treated with the utmost professionalism and respect. I truly appreciate the trust relationship I have built with Mike and his team. I highly recommend North Texas Web Design for building and maintaining not only a web site, but a web presence for my brand and my company!

Stan Mefford with Just Shoot Safely

We have had the great pleasure of working with Mike McLeland for a number of years now. The quality of our website is fabulous. The true test is of course, does it make the potential clients want to take the time to inquire about our services? It absolutely does this. He created it so that it is easy for that potential client to decide quickly and with ease that they want to know more about us and our services. This is rare because a lot of websites in our industry in particular are extremely hard to move around once you have arrived.Additionally, Mike has a rare quality as a Web Designer. He understands who he can send an email filled with technical terms to and who he shouldn't. The owner of our company receives the technical emails and I get the total opposite. This makes it so much easier for us to work with him.Lastly, his level of care is, " Off the Charts!" There I no other way to describe it.I hope a lot of other businesses use his services.

By Pamela Hackley of H1 Construction

Working with Mike at North Texas Web Design has been a breeze! He is able to take my ideas and make them happen. He gave us exactly what we wanted and with very fast service!

Angela Williams and Your Super Inspector