Web Design Trends for 2016
Web Design Trends for 2016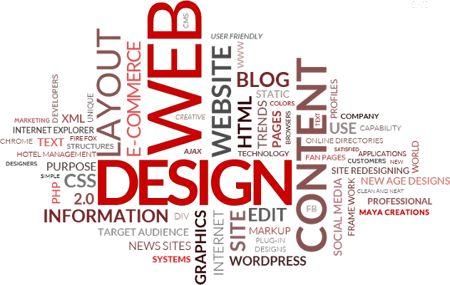 Although it seems like UI design strategies have become so advanced that all websites are starting to look the same, web design trends haven't stopped evolving by a long shot. 2016 will be a year of continued experimentation in web design, especially when it comes to how to streamline sites and make them simpler for users to navigate.
Simplicity Is the Name of the Game
In 2016, web designers predict that there will be a continuation of the 2015 trend towards a flatter design aesthetic, with sites becoming flatter than ever before. For example, many companies have been choosing less ornate, sans-serif fonts for their websites, opting instead for fonts with more rounded letters. These fonts are easier to read on smaller screens and make surfing the web more comfortable for smartphone users.
Landing Pages Are In
Web designers will also be experimenting with scrolling on their sites. In 2016, many websites might do away with their scrolling functions altogether and instead display all relevant information on one compact, convenient home page. Without having to scroll, website visitors can access information more quickly and you have to worry that they will become overwhelmed by pages packed with tons of information.
Bright Colors Are To Be Expected By Many
Aside from creating more user-friendly sites, the aesthetic of web design will also get a facelift. Designers predict that sites will become bolder and even more colorful, because businesses have to vie even harder to capture users' attention in an age of heightened information and visual overload. They're also seeing an emerging trend towards using illustrations and sketches instead of photos. Original, hand-drawn artwork adds a unique touch to any website and makes it feel more personal.
Lastly, 2016 will be seeing even more hamburger icons. Web designers still haven't quite figured out the best way to incorporate navigation menus without looking complicated or clunky. The most streamlined option is still to hide your navigation behind the famous, three-lined logo. It may be nothing new, but it always looks sophisticated.