Web Analytics & Statistics
Per Wikipedia, web analytics is the measurement, collection, analysis and reporting of internet data for purposes of understanding and optimizing web usage. Web analytics and statistics is not just a tool for measuring web traffic but can be used as a tool for business and market research and to assess and improve the effectiveness of a web site.North Texas Web Design believes every website owner should use and become very familiar with the analytics associated with their website. How else can a web owner know who is visiting their site, how they found them (on the Internet), what pages were visited and for how long, etc.?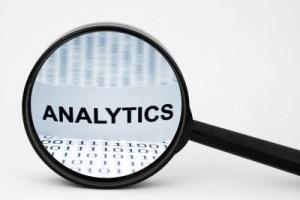 Web analytics applications are invaluable when managing the results of traditional marketing and advertising campaigns. It helps the web owner understand how traffic to a website changes after the launch of a new advertising campaign.
Web analytics provides information about the number of visitors to a website and the number of page views. They help gauge traffic and popularity trends which is useful for market research.
There are two categories of web analytics:
Off-site web analytics

On-site web analytics
Off-site web analytics refers to web measurement and analysis regardless of whether you own or maintain a website. It includes the measurement of a website's potential audience (opportunity), popularity and visibility).
On-site web analytics measure a visitor's journey once on your website. This includes its drivers and conversions. On-site web analytics measures the performance of your website in a commercial context. This data is typically compared against key performance indicators for performance, and used to improve a web site or marketing campaign's audience response.
Google Analytics is the most widely-used on-site web analytics service that we know of today. In addition to Google Analytics, North Texas Web Design provides Smarter STATS to each client. Smarter STATS is an industry leader in web analytics. Smarter STATS, combined with Google Analytics, provides our clients with state-of-the-are web analytics and statistics, information critical to making informed decisions about your website.