Website Page Speed, How It Impacts SEO
Website Page Speed, How It Impacts SEO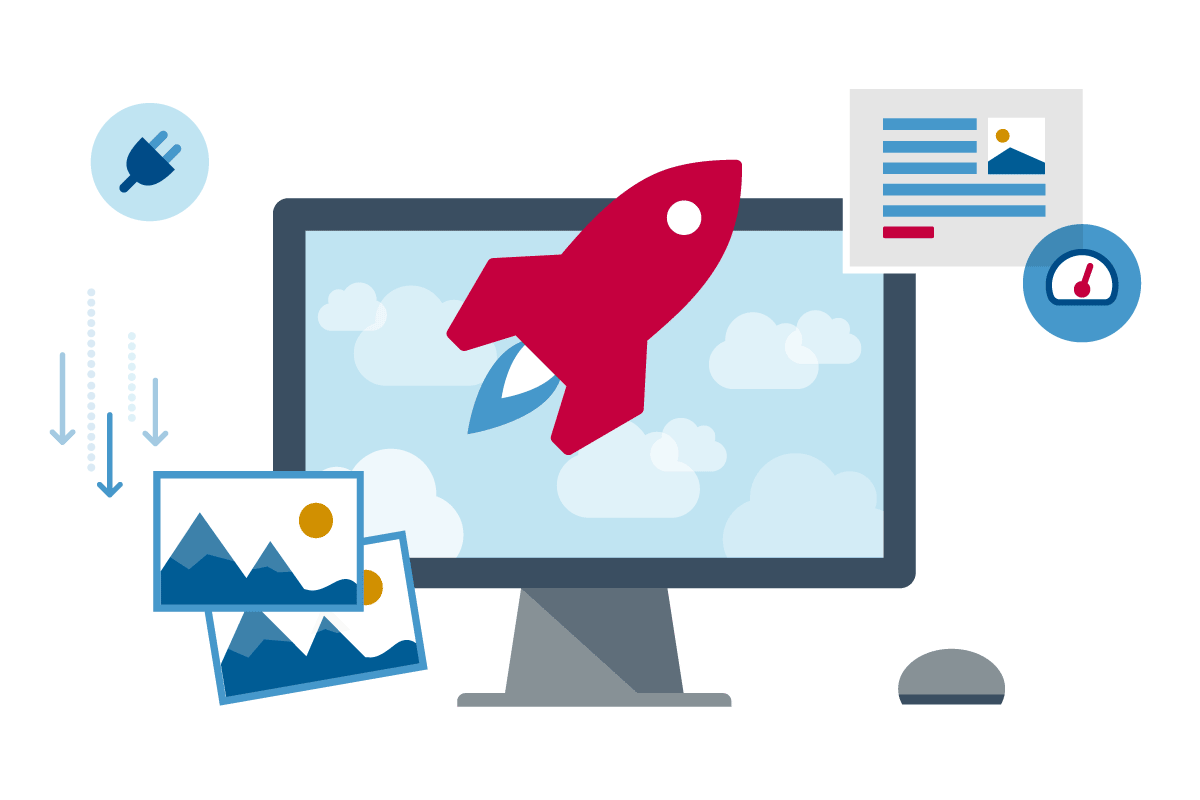 If you have had a website for a while, you likely know what SEO means and the importance of it. If you are new to the web, SEO stands for Search Engine Optimization. In other words, it is how to make your site more attractive to search engines so you end up on pages 1 to 3 rather than page 100 in a search for products like yours. Many things affect your attractiveness to search engines; popular search terms, frequently updating your site, etc.
Since Google basically has the market share of searches, they set most of the rules that website developers must know to make your site more attractive to Google. From time to time Google changes the rules and if you don't change your site with it, or have your developer do it for you, you may slip from page 2 to page 20.
One example of this is the frequency with which you update your site. At one time the search robot algorithm wasn't concerned with how often you updated your site. Why would you? You put your site up, people liked it, you had a decent conversion rate (searches to sales), and your product line hasn't changed – price included. But Google decided that if you didn't update your site at a certain frequency rate that your site was stale and fell in the hit rankings. This is why you have blog posts on a regular basis. Your site is updated regularly and the robot knows it. You move back up in the rankings.
One of the things Google changed in the last year was how page speed changes your search rankings. Though how fast your site loads has always been one of the factors that contributed to how Google ranks your site, which affects where you appear in the search results list, they changed the importance of how quickly the page loads for mobile users. Why? Because browsing on a mobile device had remained the top method of web browsing for two years. For those new to a web presence, more people look for your business from a mobile device like a phone than from a fixed location device like a desktop computer. Research indicates that if a page takes more than 5 seconds to load on a mobile device the searcher moves on to another page.
What Can You Do?
Whether you maintain your site yourself or you have someone do it for you, check to see what your page load times are. Pay particular attention to pages with photos. There are tools that will optimize your photos for speed without losing quality. If you want to check your load speed there are free tools out there that can help. Google has a tool that can give you information on what you should optimize and there are other free tools that will test your site's performance. You can even use those to test your site and your competitor's. How cool is that?
Using these tools to check your site's performance is definitely worth it. If you test your site and find it lacking you should hop to it and optimize. If, on the other hand, you have a web designer that you pay to maintain your site, you might want to ask the "What's up with this?" question. If you don't get a good answer it may be time to changed developers.
Regardless of whether you maintain the site yourself or have someone do it for you if you need assistance with your site contact North Texas Web Design. We'll be happy to give you a quote to help you make your website more search robot friendly.
See what some of our customers say about us!
Working with Mike at North Texas Web Design has been a breeze! He is able to take my ideas and make them happen. He gave us exactly what we wanted and with very fast service!

Angela Williams and Your Super Inspector

Stellar! Mike and his team overhauled my website lickety split and are always prompt to respond when I need help maintaining the site to make new changes. I appreciate Mike's personal style of no-nonsense, straight to business, conquer the mountain approach to a goal while at the same time he has a special way to let you know he personally cares about each and every project in a way no other business owner takes time to express.

Kendra Dickson with Gold Buckle Barrel Horses

North Texas Web Design delivered every positive expectation you can have for an IT project … coached user definition of desired result, delivered on time, in budget, with an on going operational environment that receives continued support, assistance, and attention … A+

Guy George of Butterfield Stage