Why a Website is So Important to Startup Companies
Why a Website is So Important to Startup Companies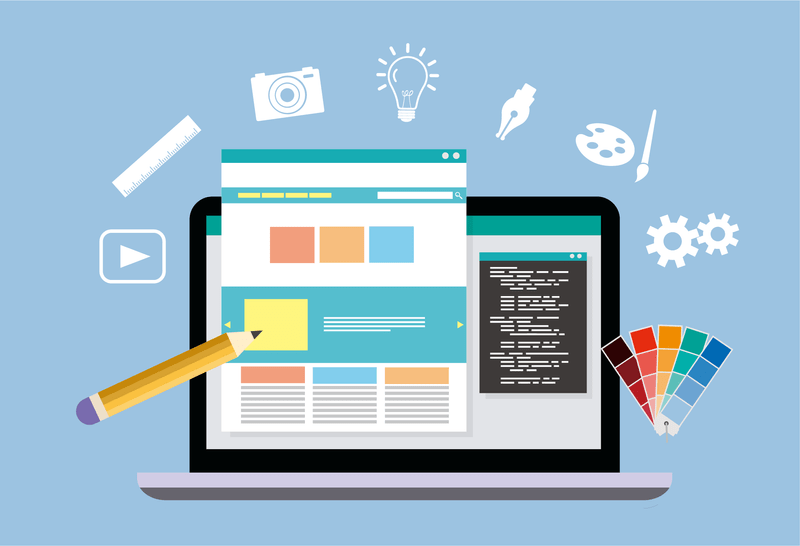 Startup companies are basically new ventures looking to cement their place in a particular industry. Today, startups exist in nearly every industry there is. They usually present a new and often better way to do things. In such an environment, a business needs to place itself to be recognized properly. As such, a website is an integral part of the process.
So why do startups need a website?
Central to Branding
Branding is quite important when it comes to the success of any company, big or small. Successful branding will often mean that people can quickly identify your services or products very fast and get a clear picture of what the startup is all about.
Today, the first place consumers go to get information on any business is on the internet. That is why you must curate what they'll find on the website.
The Competition Has a Website
Industries are different, but competition is always constant. When creating content for a website, experts make sure to use certain keywords to help search engines easily locate their site amidst the billions of websites already online.
Having a website ensures that you are visible online and can properly rank in search engine results, which are very important in today's world. Statistics have shown that 93% of purchase decisions often begin with search engines. It's therefore quite unwise to ignore this.
Access to eCommerce Clients
One thing that's very apparent to every retailer in the world is the power of selling your wares online. Companies such as Amazon, Walmart, Costco, and others have revenues in the millions from online sales. As such, a startup can benefit immensely by selling its wares on their website. Since it's going to be a niche market, in the beginning, they can easily serve their customers without relying on third-party companies to fulfill their orders. As the numbers grow, they can involve bigger distributors to ensure deliveries are made on time.
Shows Your Professionalism
Your site is often the first place someone searching for information will go looking. The way a website looks and feels will tell your visitors a lot about who you are as a company and the values you present. For instance, companies with nice and functional websites often create a sense of trust since they seem authentic. Furthermore, a highly functional and responsive website conveys seriousness and dedication, which a client can trust. Although you might have a very good reputation amongst your word of mouth clients, but not having a proper website will do your brand more harm than good.
For a startup to succeed today, a website is indeed a necessity. If you are looking for professionals to get your website going, then we at North Texas Web Design have you covered. Whether you are from Dallas, Denton, Tarrant, Collin, or Grayson County, we'll make sure you have the best value for money anywhere!
See what some of our customers say about us!
The most important thing these days is SERVICE…period. That is, a company provides it, or they don't! Now don't get taken like we all have, there are many levels of service from basically nothing ("are you sure you have the device plugged IN and turned ON?" or "I can't understand what you are saying, can you speak English? or do you even know how to spell WEB PAGE?….totally useless service) to placing the service call, having a human answer the phone that can speak and understand English without a "out on the edge" accent and expeditiously remediate the problem! One that is with you the entire way. In my opinion PWD/NTWD provides the highest level.I have been with NTWD for about 5 years with several Web Sites and numerous email accounts and yes I did have a glitsh, well more it was a change of server. I was on the phone with them and the problem was resolved, just like that! It wasn't really a problem but a change in configuration, even better.The next most important thing is quality. NTWD provides top quality work. Basically anyone can build a web page or host data or email. Mike at NTWD delivers the best that is possible, always there and only a phone call away….if you happen to need help. SECURITY????? That is a big concern and should be of everyone! I am totally concerned about security but not with my NTWD services. I know they are covered, Mike keeps up with technology.I have a choice and so do you. You want to have a strong and SAFE site and service? Do not go any further, simply go to NTWD. As an overall package (design and service), there is none better.Dang I forgot to mention money, fees, skins, bucks, green backs, dough, bread….etc. You want a strong quality product (and service) for a very reasonable price……. The work is done for you. Go to NTWD. Don't go anywhere else. If you already have, get your tail to NTWD as soon as you can.

By Gordon McAleb of Einstein Engineering

Working with Mike and North Texas Web Design was a great experience. They were able to create my website with the exact same graphic design and requirements I gave them, and it only took them a couple of days. I appreciate the professionalism and the wiliness to listen to my picky demands. My website looks just the way I envision it. I look forward to continue this relationship for future updates. I'm also happy to give some great references to a couple of my buddies for their websites.

Armando Cobo

We have had the great pleasure of working with Mike McLeland for a number of years now. The quality of our website is fabulous. The true test is of course, does it make the potential clients want to take the time to inquire about our services? It absolutely does this. He created it so that it is easy for that potential client to decide quickly and with ease that they want to know more about us and our services. This is rare because a lot of websites in our industry in particular are extremely hard to move around once you have arrived.Additionally, Mike has a rare quality as a Web Designer. He understands who he can send an email filled with technical terms to and who he shouldn't. The owner of our company receives the technical emails and I get the total opposite. This makes it so much easier for us to work with him.Lastly, his level of care is, " Off the Charts!" There I no other way to describe it.I hope a lot of other businesses use his services.

By Pamela Hackley of H1 Construction