Why Custom Database Applications Are So Important
Why Custom Database Applications Are So Important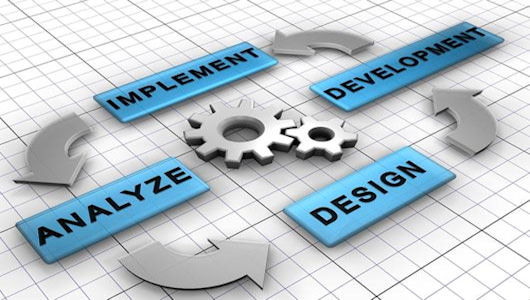 All companies depend on business processes to operate successfully. A business process is a collection of tasks and activities that, when completed, effectively accomplish an organizational goal. All business processes involve clearly defined inputs and a single output.
The foundation of business processes is data, with the weight of operations spreading across the various sets of data your business works with on a daily basis. A customized and automated data application can store, organize and process your company's data in a way that will simplify and accelerate business processes.
Think of an aqueduct. Consider how the weight of an ancient city's necessary water supply couldn't be supported by a normal building. However, the development of the arch made it possible to centralize and disperse the water to all areas of the city, as well as allow the city to grow. If you consider your company's data as the life-giving water for your business, you can see how centralizing all data from separate spreadsheets for various processes into a database application can streamline workflow.
How Does a Spreadsheet Differ from an Online Database?
To put the difference between a spreadsheet application and a custom database application in perspective, let's return to the aqueduct analogy. If a database application works similarly to an aqueduct, think of a spreadsheet as a single water pipe that simply moves data along. Most businesses have a multitude of spreadsheets that dead-end once the organizational goals they  record are complete. In contrast, databases work as aqueducts to link all essential business processes together to reach multiple organizational goals faster and more efficiently.
The Importance of Custom Database Applications
Spreadsheet applications like MS Excel are ubiquitous for both business and personal use.
However, spreadsheets are especially useful as databases – except when it comes to storing complex data in today's ever-evolving world of mobile technology. More than ever, your organizational team needs to have a common platform which enables them to work effectively from various devices.
Whether working from a desktop computer, a laptop or a smartphone, having full database functions at their fingertips allows each member of your team to execute sophisticated search queries and access data sequences from anywhere. It also makes an organization more customer centric and agile. Meaning, it provides everything necessary to capture important data and share information, as well as automate business processes. A customized data application provides dependable scalability and online access to numerous users.
The way you store, organize and process your company's data is extremely important. At North Texas Web Design in McKinney, Texas, we understand that a custom database application is essential to the success of your business.
Contact us to learn more about how we can provide you with a fully customized database solution that will allow multiple users to access appropriate applications and retrieve information quickly and easily.
If you need a Custom Database Application, look no further than North Texas Web Design of McKinney, Texas. We have vast experience at developing and implementing applications that modernize your workflow.
See what some of our customers say about us!
Over the past 30 years of my career I have had the opportunity to work with a number of IT professionals. I have never worked with someone as good as Mike. He is incredibly responsive even for the smallest requests and makes major changes happen at a very fast pace. I am, repeatedly, impressed every time I have an interaction with him. He is so respectful of his clients and understands, especially with someone like me that has limited IT knowledge and capabilities, how to speak my language so that I understand what is going on. I would highly recommend him for anyone looking to drastically improve their IT capabilities and web design whether it be a small company or a large one.

By Kim Reed of Mimi's Wig Boutique

North Texas Web Design delivered every positive expectation you can have for an IT project … coached user definition of desired result, delivered on time, in budget, with an on going operational environment that receives continued support, assistance, and attention … A+

Guy George of Butterfield Stage

Working with Mike at North Texas Web Design has been a breeze! He is able to take my ideas and make them happen. He gave us exactly what we wanted and with very fast service!

Angela Williams and Your Super Inspector